If you struggle to find time to hit the gym during the week, but can't tear yourself away from the dance floor come Saturday night, why not work something you love into your fitness routine and take up a few dance classes in Hong Kong? From ballet to Bollywood, pole dancing to salsa, our city is full of fun ways to keep in shape. So turn up the music and shimmy your way through these amazing workshops our city has to offer.
---
---
Ballet
Twinkle Dance Company
In addition to their popular junior classes, the Twinkle Dance Company also offers dance tuition for adults. Whether you already have some experience under your belt or you're a complete beginner, these classes will deepen your understanding of classical ballet, improve your muscular strength and flexibility, and fine-tune the elegance of your movements. The studio also runs a Ballet with Mommy class, which allows parents and their budding ballerinas, from the age of 14 months, to learn the basics together.
Twinkle Dance Company, various locations in Causeway Bay, Central, Kennedy Town, Wan Chai, and Wong Chuk Hang

Russian Ballet School
Do you want to hang out at the barre tonight? Fusing traditional ballet techniques with the athleticism of the Italian style, the Russian Ballet School is the perfect place to discover your inner ballerina. With extensive stage experience and flexibility to take on groups, private lessons, or competition training, the professional teaching team will help you develop your technique and fulfil your personal goals.
Russian Ballet School, various locations in North Point, Sai Kung, and Discovery Bay
The 5th Position Method
The 5th Position Method, created by Victoria Vargas, is an innovative training philosophy developed to educate, nurture, and inspire dance students to reach their full artistic potential. The focus of the 5th Position Method is based upon the idea of creating deep anatomical understanding through a secure technical foundation, in turn, inspiring an intelligent exploration of dance through movement.
Classes focus upon the introduction of our core philosophy. Through the use of Thera Bands, rollers, weights, and additional props, one can expect to leave class with a developed physical vocabulary, a deepened muscular awareness, and most importantly, an inspired mind and body. All ages and levels welcome.
The 5th Position Method, (+852) 5482 2197
---
Pole Dancing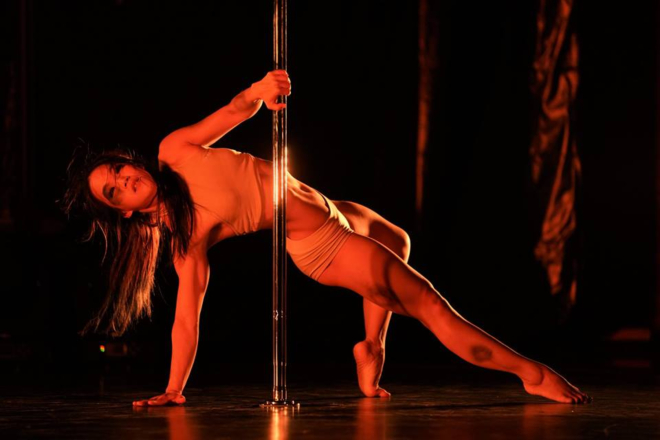 Aerial Arts Academy
Pole dancing has become increasingly more popular in recent years, and it's no longer just associated with adult-only seduction, but rather, as a form of graceful and elegant art that requires extreme strength and stamina. If you're just starting out, Aerial Arts Academy provides a variety of classes including Pole Dance, Aerial Hammock, and even Aerial Trapeze at all experience levels, so take a look at their four-week beginner course to get started on your aerial journey.
Aerial Arts Academy, various locations in Causeway Bay, Central, and Wong Chuk Hang
Melody Pole Studio
Founded by two times Pole Dance Hong Kong Champion, Melody Rose, the Melody Pole Studio offers a huge range of classes that will help you achieve your goals. Each eight-week course culminates in a performance, so shimmy into those hot pants, dig out your killer heels and get ready to show off your impressive new skills.
Melody Pole Studio, various locations in Lai Chi Kok and Kwun Tong
---
Irish Dancing

Echoes of Erin School of Irish Dance
Echoes of Erin School of Irish Dance also celebrates the rich culture of the Emerald Isle with weekly classes for adults. If their decadent stage wardrobe has caught your attention, you will be pleased to learn that these students have danced their way around the world, donning these show-stopping outfits. And with a little practice, you could be next!
Echoes of Erin School of Irish Dance, various locations around Hong Kong
---
Bollywood and Belly Dancing
Cosmic Dance
From Ireland to India, the Cosmic Dance Company is on a mission to popularise Indian dance in Hong Kong. Fusing traditional Bharatnatyam moves with popular music and styles, the Cosmic Dance team have succeeded in transforming this 5,000-year-old temple dance into a hip, current genre. The school offers energetic Indian Fusion dance classes, combining classical, Bollywood, and Indian folk dance for all ages, providing the perfect way to blast that cardio workout while building up a sense of rhythm, directional awareness, strength, and grace.
Cosmic Dance Company, Ricky Dancing Studio, 1/F, 33-39 Austin Road, Jordan
Oasis Dance Centre
The Oasis Dance Centre is the perfect place to tap into your inner Goddess, lose yourself in the music, and fall in love with your belly. One thing's for sure, your hips won't be lying after a few sessions with this talented team of Middle East Dance Specialists. Focused on fitness? Try out Belly Dancing, Hawaiian, or Flamenco for Fitness, and tone up your muscles one belly roll at a time.
Oasis Dance Centre, 4/F Anton Building, 1 Anton Street, Wan Chai, (+852) 2522 6698
Flat 1405, 14/F, Sincere House, 83 Argyle Street, Mong Kok
---
Street Dance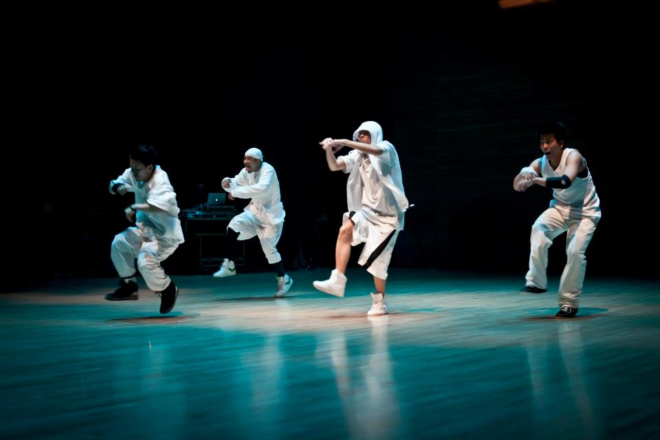 Billy Chan Dance Concepts
Established in 1999, Billy Chan Dance Concepts knows its stuff when it comes to hitting the dance floor. Level one classes will introduce new groovers to the basics of street dance, and by level three, you will be learning lengthy, stylised routines which include advanced techniques, body isolation, and hit syncopated rhythms. With classes focused on different dance styles such as hip hop, wacking, jazz Funk, and more, the passionate team of instructors will have you poppin' and lockin' in no time.
Billy Chan Dance Concepts, Room D, 5/F, On Fook Industrial Building, 41 Kwai Fung Road, Kwai Chung, (+852) 2398 2663

Neverland Dance
Focusing on 'pop dance' and all the things that it entails (think heavily choreographed stuff like K-pop, hip hop, urban, and house), Neverland Dance is great if you want to push yourself to the next level. Started by veteran dancer and choreographer Shing Mak, the company now operates across two locations – a huge, purpose-built space in Kwun Tong and a slightly homier iteration in Sai Ying Pun. Both offering great packages and a jam-packed schedule.
Neverland Dance, G/F, 25 High Street, Sai Ying Pun, (+852 2857 1884);
12/F, Yip Fat Factory Building Phase I, 77 Hoi Yuen Road, Kwun Tong, (+852) 3741 2740
Studiodanz
There's a good reason that this studio is so well-respected within the Hong Kong dance community. Operating out of a large, professional space on both the island and Kowloon, Studiodanz covers a litany of contemporary dance disciplines such as hip hop, jazz, funk, urban, tap, and break dancing. What sets them apart are two things: the first – they offer both group and private lessons, and the second – if you're deadly serious about having a go at a dance career, but need some serious training, the studio offers an intensive, six-month 'Showbiz Project' program that sets out a clear goal of turning you into a professional dancer by the time the six months are up.
Studiodanz, 7/F, Wah Ha Factory Building, 8 Shipyard Lane, Quarry Bay, (+852) 2576 7622
5/F, Tontex Industrial Building, 2-4 Sheung Hei Street, San Po Kong (+852) 2332 8006
---
Salsa

Dance With Style
Allow the infectious salsa rhythms whisk you away to Latin America almost every night of the week, courtesy of Dance With Style. Hosting a series of free salsa nights at funky, downtown bars, it's no wonder this dance style is proving to be such a hit. Don't worry if you're tight on budget or not ready to commit to a full dance course, Dance with Style regularly hosts free events such as its hugely popular After Work Salsa Party, where you can get in on the groove with other salsa-loving partners on the dance floor!
Dance With Style, (+852) 6389 6213
Dance Trinity
Salsa classes are held every night of the week at Dance Trinity, so even those with the most hectic of schedules have a chance to get their bodies moving. Classes cover both open dancing and partner work, and before long you will be mastering complex techniques including ribcage rolls and body ripples. With sprung wooden floors and mirrors along the full length of the spacious studio, this is the perfect place to unleash your inner Latino.
Dance Trinity, 8/F, Fung Woo Centre, 279-281 Des Voeux Road, Central, (+852) 9634 9770
---
Swing

Hong Kong Swings
Is it a dance school? Or is it somewhere to go drop your car keys into a bowl? We checked – it's the former (phew!). Unlike other dance classes on the list, Hong Kong Swings is less of a studio and more of a social group with professionals at the helm. As such, they don't have a set space where they conduct classes, and every week its location changes (always on Hong Kong Island), which can be a pain but hey, that's the nature of the beast. Classes are held on Tuesdays, Thursdays, and Fridays with free classes sometimes held on Mondays and Wednesdays, as well as a litany of workshops and other social events.
Hong Kong Swings, various locations on Hong Kong Island
---
Bit of Everything

Russ Dance Factory
If you fancy dipping your toes into the world of dancing and the myriad of health benefits it brings, but aren't sure what discipline is right for you, then the Russ Dance Factory is a good place to start. Offering a variety of classes including funk, body groove, K-pop, hip hop, jazz, heels, Latin dance, as well as other, non-dance workout options like boot camps and yoga, there's no shortage of choice. All this takes place in their 7,000 square-foot space in Causeway Bay that consists of three large studios!
Russ Dance Factory, 7/F, Soundwill Plaza II – Midtown, 1 Tang Lung Street, Causeway Bay, (+852) 2976 0182
---
Read more! Check out the rest of our Wellness section on Localiiz.