This article was first published in March, 2015.
Retired boat builder Tony Fleming shares his stunning photography from 1960s Hong Kong, along with his memories of arriving to a new life in the city.
---
---
After a 25 hour flight from London, I arrived in Hong Kong at dusk on November 1960 to join the British trading company of William Jacks. I remember descending over myriad islands, which appeared magical and unsubstantial in the lavender light. Suddenly the harbour swept into view, seemingly bursting with shipping, with the famous Peak as a backdrop, just as the lights were coming on. The aircraft made the dramatic turn over the densely packed houses of Kowloon and we landed at Kai Tak airport.
On the ride into town I was bedazzled by the bustling streets and the blaze of neon signs with their unfamiliar Chinese characters. We crossed the harbour on the vehicular ferry and I was dropped off at the Hong Kong Club overlooking the cricket club in Central district. A Chinese attendant wearing Chinese slippers brought me tea and I was left to my own devices. I had to pinch myself to make sure I was really here.
[masterslider id=47]
The following morning I was introduced to one of the many busy dim sum restaurants by a member of the Chinese staff. It is hard to believe in these days of ubiquitous Chinese restaurants but this was my first experience with Chinese food. I was instantly sold!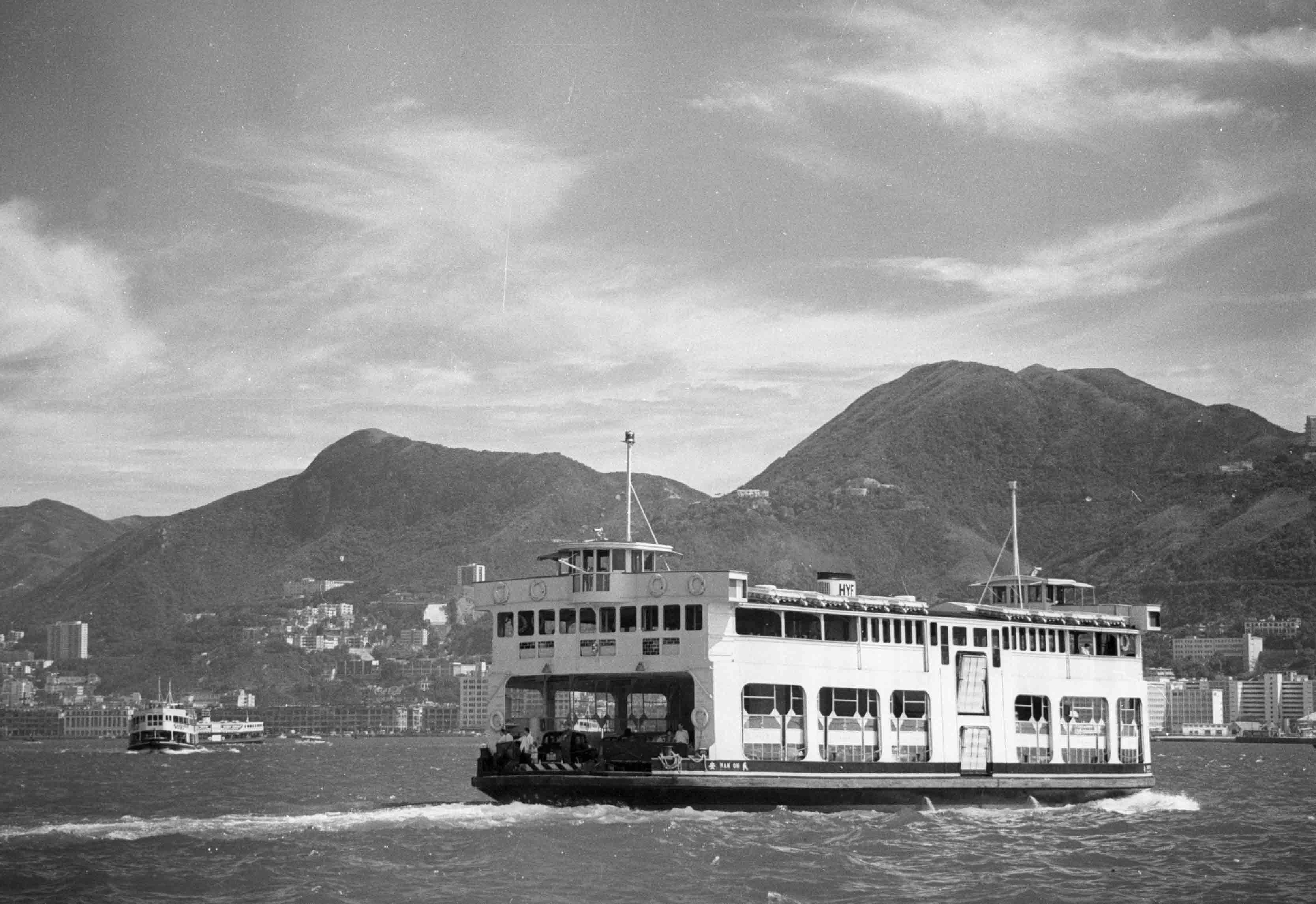 After a couple of days I moved to the Melbourne Hotel in Tsim Sha Tsui with palm trees outside and swamp coolers for air conditioning. I rode the Star ferry across the harbour every day amid crowds of slim Chinese girls all dressed in colourful cheongsam dresses. Amazingly, during the rush hour a ferry left every 30 seconds! Later I rented a flat on the mid levels which had a stunning view over the harbour until the building across the street was demolished and replaced by a monster which obstructed my view. Pile drivers hammered from early morning to late into the night seven days a week.
My job as a technical sales representative took me to factories, quarries and building sites where petite Hakka girls with the distinctive headgear and spotless white gloves and socks shoveled concrete and used shoulder poles to move large rocks. I explored the unexpected and beautiful countryside along the south side of Hong Kong Island as well as on the Peak and the New Territories. My job took me the Shek Pik reservoir then under construction on the remote western end of Lantau Island. I even visited a mine at Ma On Shan.
I joined the yacht club and dodged the shipping and ferries that crisscrossed the frenetic harbour. Through contacts I met there, I left my job in the city and joined American Marine building boats in Junk Bay off Clearwater Bay road. To reach the yard meant walking down to Hang Hau village and taking a sampan across the bay. On September 1st 1962, Hong Kong was battered by the immensely powerful typhoon Wanda with winds over Kowloon of 162 miles per hour and a tidal surge of 17ft above normal. 434 people lost their lives and 72,000 left homeless. The yard too was badly damaged but within three days, with its usual resilience, Hong Kong was back in business.
Watch Tony's full memoirs here.
---
Read more! Explore other Old Hong Kong articles on Localiiz.