Celebrate The Biggest Rugby Event Of The Year
Come join us at HKSEVENS Central party at Chater Garden, running from 6pm on Monday, April 3 through to Sunday, April 9. The jam-packed week includes a chance to meet the stars of the Sevens, activities to test out your rugby skills, rugby coaching, balloon twisting, face painting, food booths plus live musical entertainment every night! Over the tournament weekend you can also catch all the rugby action, streamed live on giant screens at the 'Sevens in the City' viewing party. HKSEVENS Central is a day out for the whole family. Read on for more updated highlights.
---
Updated Highlights

Free Night Time Activities
Night time activities kickoff on Monday, April 3 at 6pm.
Live Music: The HKRU will have people rocking with a diverse line-up of live music nightly from 6pm, Monday–Thursday, and Saturday night too. Remember that the Monday night is the night before a public holiday so you can stay out late! Confirmed acts include:
Monday, April 3:

Red Stripes, Hong Kong's premier Ska and Soul band, and Australian slide guitarist, a songwriter, banjo player, and blues singer, Owen Campbell


Tuesday, April 4:

Solo saxophone from Griffe Saunders (17:00pm); The Still Unbroken, a Hong Kong cover band of mixed nationalities and professional musicians, covering a wide range of current and classic rock/pop songs (18:10pm); Owen Campbell (19:25pm), and 9th State, a seasoned covers-only Hong Kong band (20:15pm) with MC chitchat with WC 2007 winner Jean de Villiers & Rio 2016 Silver medallist Huriana Manuel (18:00pm) and at 20:05pm with 7s legends Justin Harrison (Australia) and Gareth Thomas (Wales).

Wednesday, April 5:

The Hangovers, an all-male a cappella ensemble from the Ivy league university, Cornell, in Ithaca, New York. They sing a wide variety of musical styles including jazz, pop, traditional choral, as well as several original compositions and parodies. Also performing that night are Australian tribute bands, The Australian Beatles who will transport you back to the golden age of rock 'n roll, and Jumping Jack Flash, Asia's favourite and most respected tribute to The Rolling Stones.

Thursday, April 6:

Top local artists, veteran Cantopop band RubberBand and singer, songwriter, music producer and actor Hanjin Tan.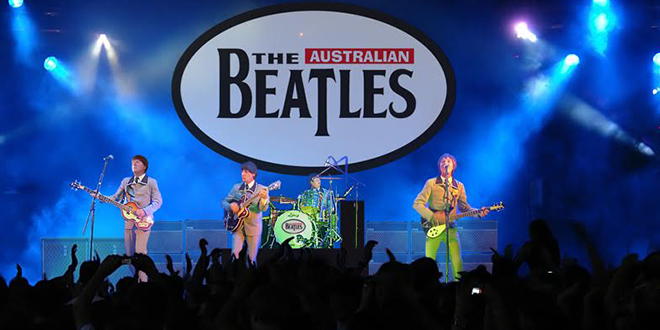 Ambassador Q&A: The live performances will be interspersed with Q&A sessions featuring HKRU rugby ambassadors including Waisale Serevi, Ben Gollings, Jean de Villiers, Justin Harrison, Gareth Thomasand Huriana Manuel, and other international athletes. The evenings will be hosted by emcee Jed Thian of Alternative Rugby Commentary fame.
---
Daytime Activities
Daytime activities will kick-off on Tuesday, April 4 at 10am, a public holiday.
Community Rugby at the heart of the Sevens: A rolling maul of community rugby activities will be staged daily, including clinics and demonstrations for members of the HKRU's thriving 8,000-strong registered youth and mini rugby community as well as those new to the game.
Tuesday's programme will include demonstrations of Deaf Rugby (10am – 11am), Inclusive Rugby for Special Needs Students with Kowloon Rugby Club, and HandsOn Hong Kong (11am – 12pm).
Special guests will include former South African captain Jean de Villiers, representing the Laureus Sport for Good Foundation, and former GB Wheelchair Rugby captain and triple Paralympian Andy Barrow.
Family focused activities: HKSEVENS Central is a whole-day event for the entire family! Bring the kids along and enjoy facepainting, balloon twisting, arts and crafts, and other rugby activities from 10am – 4pm.
Much more than meat pies:
Food and beverage is a primary focus of the Sevens festival, with celebrity chefs helming three pop-up restaurants at Chater Garden as they re-interpret classic rugby fare to keep the energy levels high with a dash of style. Names to look out for include
Mercato
,
Chino
, and
Good BBQ.
You will also find different restaurants represented by
Marriott International Hotels Daily
at the Marriott Booth.
---
For the schedule of the FULL EVENT, including appearances and band performances, visit the HKSEVENS Central official page now!
Don't miss out! Like Localiiz and the Hong Kong Sevens on Facebook, follow @localiiz and @hksevens on Instagram.