Get ready to shop 'til you drop, because Prestige Fairs returns this festive season with four fabulous events held at the Conrad Hong Kong. The Gift and Lifestyle Fair will be kicking off the shopping spree on November 12, followed by the Pre-Christmas Gift Parade on November 21, The Christmas Gift Showcase on November 26, and The Christmas Gift Festival on December 11. We're here to give you a little preview of each event, and while you're there, be sure to pick up a copy of the Localiiz Shopping Guide, which is packed with loads of fun gift ideas and inspiration to last you all year long.
---
---
1. The Gift & Lifestyle Fair
The Gift and Lifestyle Fair kicks off the festive shopping season with a bang on Monday, November 12. Be inspired with gift ideas from over 150 of Hong Kong's most exciting and innovative businesses, to make that Christmas to-do list just that little bit easier. Check out some of the vendors below.
When: November 12, 10am – 8pm
Where: Grand Ballroom, Conrad Hong Kong, 88 Queensway, Admiralty
How much: Free admission
Click here for more information
Vendor Highlights
Schoggi Meier – Managed by its Swiss founder, Jurg Meier, who is also an expert chocolatier, this brand serves a rainbow offering of sweet treats including truffles, pralines, dragee, chocolate bars, macarons, cookies, and more.
---
Zest of Asia – Browse the exquisite collection of home decoration which mixes western and eastern designs. Products include decorative accessories, tableware, bath linen, and cushion covers.
---
Loiz Cashmere – Offering premium 100 percent cashmere clothing for women, men, children, and babies, this luxurious brand boats contemporary designs and a variety of gorgeous colours.
---
2. The Pre-Christmas Gift Parade
The second Prestige Fair invites you to browse a curated selection of creative pop-up stores offering beautiful gifts, clothing, jewellery, homewares, and gourmet food. The festive fairs give shoppers the opportunity to dazzle their friends and families with unique and thoughtful gifts (and enjoy some tasty nibbles while they are at it!).
When: November 21, 10am – 8pm
Where: Grand Ballroom, Conrad Hong Kong, 88 Queensway, Admiralty
How much: Free admission
Click here for more information
Vendor Highlights
The Ginger Jar Lamp Co. – This quirky brand pairs authentic, vintage Chinese ginger jar bases with colourful lamp shades to create contemporary, limited-edition table lamps. Historically used in China to export exotic spices to the West, the humble ginger jar has become a firm design classic, loved by interiors enthusiasts from The Hamptons to Hong Kong.
---
Chubby Charlie – Offering imported gourmet food products from around the world, beautifully packaged in festive gift boxes, Chubby Charlie is sure to help you find the perfect gift for any occasion. Goodies include "Crunch", an incredible crisp buttery caramel candy poured over freshly chopped almonds and pecans, which is freshly imported from Canada.
---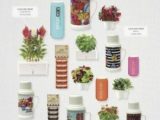 ECO Concepts – This ethical brand designs, manufactures, and distributes creative, fun, and functional ECO products. They use PLA, 100 percent biodegradable and compostable material for their tableware Vintage Mug and ECO Can, which is not only ECO friendly, but also a SAFE material to replace conventional plastic. On top of that, it's microwave and dishwasher safe.
---
3. The Christmas Gift Showcase
For those hosting parties over the Christmas season, delicious gourmet food will be on sale from Maison Argaud, House of Fine Wines and Gourmet Foods, and Schoggi Meier. For shoppers looking to add some beautiful Asian-inspired touches to their festive decor, The Ginger Jar Lamp Co, Lift Lifestyle, and Zest of Asia will be offering their range of unique and beautiful products.
When: November 26, 10am – 8pm
Where: Grand Ballroom, Conrad Hong Kong, 88 Queensway, Admiralty
How much: Free admission
Click here for more information
Vendor Highlights
INNIU ITALY – Renowned Italian leather label INNIU stretches beyond the boundaries of style and aesthetics to offer peerless quality fashion accessories, from trendy footwear and stylish handbags to poised scarves and luxurious fur.
---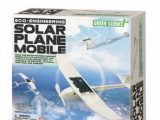 IQ Toys – This toy maker has been going strong for 20 years, offering toys for creativity and fun, catering to toddlers, older teens, and even adults. Whether you want to learn about Green Science or do some DIY projects, there is something to keep everyone entertained.
---
Cherub – This en vogue clothing line specifically aims to dress up young girls from 2 to 8 years of age. Boasting the best quality cottons at affordable prices, the brand also offers lovingly embroided, hand-painted, and sewn garments for your little ones.
---
4. The Christmas Gift Festival 
The finale of this year's Prestige Fairs offers gift inspiration for the whole family, from jewellery for someone special, to books and toys for children, to luxury cashmere clothes for traveling in style. This is your last chance to stock up on beautiful gifts from top brands, including Janne Poulsen Jewellery, Loiz Cashmere, Tachéri, Innui Italy, and IQ Toys.
When: December 11, 10am – 8pm
Where: Grand Ballroom, Conrad Hong Kong, 88 Queensway, Admiralty
How much: Free admission
Click here for more information
Vendor Highlights
Ohemia – This new multi-brand bohemian fashion and lifestyle destination on Hollywood Road in Soho offers carefully-curated products from exclusive and emerging international labels, such as dresses, shoes, accessories, and basic t-shirts in earthy tones. The collection beautifully embodies the modern bohemian spirit.
---
Mazu Resortwear – Mazu provides luxury swimwear for men, with an extremely soft-to-touch feel and durability. The double needle stitching and point d'arrêt finish are just one of the fine details that sets Mazu Resortwear above the rest.
---
Beebeeworks – Founded by two moms who believe in getting the best quality products for their children, this brand offers the best healthy alternatives in health, beauty, and personal care for you and your tots.
SPECIAL OFFER
As if you needed another reason to head down to these fabulous Christmas fairs, shoppers can also enjoy a 20 percent shoppers' discount for the lunch and dinner buffet at Conrad's Garden Cafe, lunch and afternoon tea sets at the Lobby Lounge, and dinner at Conrad's Brasserie and Nicholini's restaurants.
---
Read more! Explore the rest of our Shopping section on Localiiz.