Watch out fashionistas, there's a new kid in town…or rather pup! Three-year-old Cola is taking Hong Kong's fashion scene by storm with his edgy urban style, so much so that he's even got his own label. The funky Shiba Inu sure knows how to work the camera and it seems he just can't get enough of the limelight.
"He loves dressing up and posing in front of the camera, though he sometimes gets impatience especially when wearing hats," his owner Peony Wong tells Localiiz. "My favourite outfits are those with shirts and blazers, he looks dope and smart with a classic look. Most of the outfits he's wearing are mine, but I still buy some kids size clothes for him for going out."
So how did Cola become the hottest hound on the block? "At first I was just taking pictures with my dog for fun, but then I started doing a project about Hong Kong for the exhibition Code 852 at Raffles Design Institute where I study graphic design. This exhibition is a collection of students' work inspired by contemporary Hong Kong and the mixed cultures in Hong Kong inspired me to come up with this idea."
But does Hong Kong need a canine camera hound? "I think Hong Kong has a variety of different nationalities so why not include a bunch of little animals? Therefore I decided to start taking daily photos of my dog with my outfits on, to show the emotion and attitude through the pictures."
Kooky Cola took to fashion like a duck to water with a look so raw it even inspired Wong's schoolmate to collaborate with her and design a collection of quirky dresses and leggings for her own school project.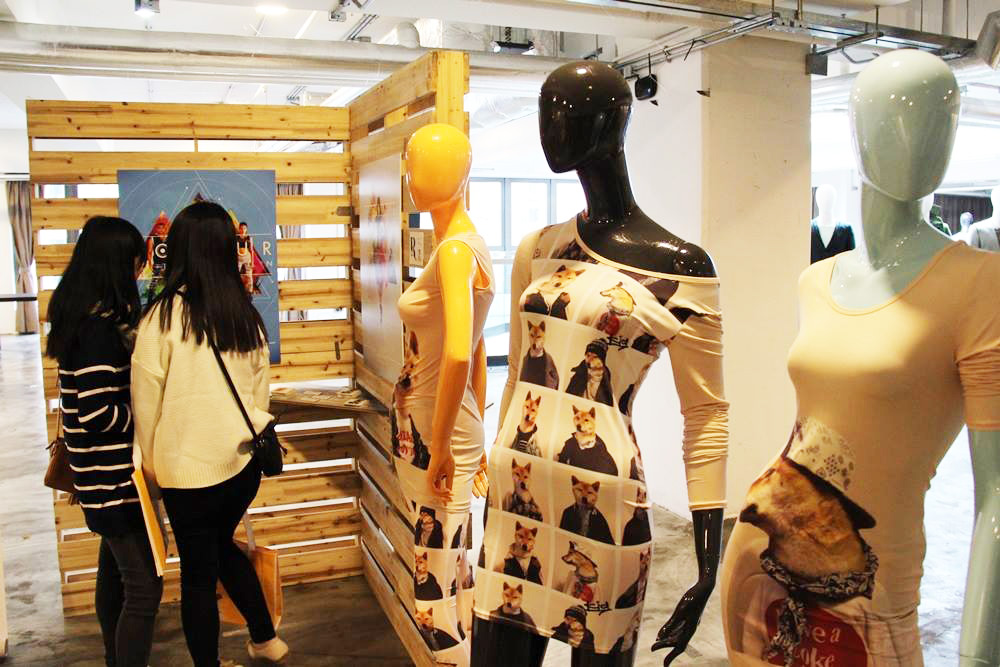 So can we get our paws on this hot new label? "Sadly not, as the clothes are just for the project so we only have one or two in stock. But I think I will produce clothes with Cola later if people really wanna buy them."
Who wouldn't want a pair of Shiba pants? Check out more of Wong's funky designs on her Facebook page and Instagram.
[masterslider id=88]