Boasting the world's best universities and with the recent sharp increase in UK university fees, US universities are becoming increasingly attractive to Hong Kong students. Joyce Yin, Admissions Consultant at The Edge® Learning Center provides some advice on standing the best chance to get into a US university of your choice.
Fifteen of the world's top twenty universities are US institutions, according to The Times's World University Rankings, so it is no surprise that so many high-achieving Hong Kong families set their sights on sending their child to the US for tertiary education.
Joyce Yin, Admissions Consultant at The Edge Learning Center, a company that specialises in academic tutoring, test preparation, and admissions consulting, explains, "With multiple funding sources, from alumni through to private donors, American universities are able to invest a lot in their facilities and programmes, which helps them achieve these rankings."
And it's not just US-affiliated families who have their eyes trained on America's shores. As a result of the recent sharp increase in tuition fees in the UK, many students who once may have only considered the UK for university, are now also looking to the US, increasing interest in this area.
Why Study in the States?
Besides academic excellence, students are also often attracted by the US's liberal arts education style. Many universities allow students to spend the first two years exploring a wide range of subjects before 'majoring' in one subject. This contrasts to the UK or Hong Kong where students generally go to university to focus on one subject, and there is little flexibility to change once you have embarked on one course.
In the US the challenge comes in having options – too much and too little. There are more than 4,000 degree-awarding institutions in the States, which is clearly overwhelming, so the result is that Hong Kong families rely heavily on educational ranking systems.
"Most Hong Kong parents want 'the best' so most people apply for the limited number of places offered by the top twenty ranking universities," explains Yin. "Students are not only competing with other students from Hong Kong, but also from the US and around the world. This can be an extremely challenging process, even after the student gets accepted."
How to Select a University?
Rather than aiming for the 'best' universities, based simply on their ranking, Yin strongly advises parents and students to really think about selecting a school where the student will thrive and enjoy their time. "University should prepare a student for life, not just getting a job", she says.
Besides considering the programme offerings, acceptance rate, and academic reputation, Yin recommends that students and parents consider other factors such as student faculty ratio and diversity of the student body.
"I don't just mean racial diversity, but also economic and social; in addition, some students are more comfortable on a smaller campus whereas others will thrive on a large campus. Geographical location and even the weather are also important factors to consider, not to mention fees and living expenses for parents," she says, emphasising that "again, it is about sending the student to a university where they will grow and develop and not be miserable."
Planning for Success
Application for entry to university is usually completed half a year before secondary graduation, but Yin warns that the process is time-consuming and stressful as there are many tasks to complete while students juggle between academics and extracurricular activities.
"Besides the actual process of choosing and applying for colleges, students should also be prepared for standardised tests like SAT or ACT, and focus on school grades. The earlier a student starts, the better he or she will be prepared to cope with the challenges."
Yin says that ideally, a student should start planning for university in Grade 9 (Year 10/Form 3) so they have time to explore and develop relevant interests inside and outside of school, such as sports, music, arts, and/or charity work. It also gives the student time to discover that they're not interested in just one subject or area after all!
"At The Edge, the student's admissions consultant will work with the student on, ideally, a four-year plan to achieve these objectives. For example, if the student shows both passion for and ability in competitive athletics and community service, we encourage them to pursue these with greater commitment," Yin explains.
"Our Test Preparation team will also guide the student through their standardised tests, helping them to achieve the best results possible, and the student and their admissions consultant will work together to select the final list of schools to apply to, and begin developing college essay topics in good time.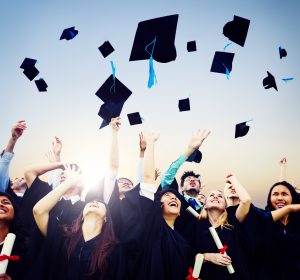 "Instead of manufacturing fake or weak achievements in their admission statement, the student is able to tell a credible and memorable story of how they have spent their high school years preparing for college success."
Yin, who is also qualified as a mental health counsellor, says that she often needs to mediate between parents and student over university choices. "It is a very stressful time which involves big changes and big decisions for both sides. I understand what families go through because I too was a third-culture kid from Hong Kong heading out to university in the US.
"The young student might be scared of the change, or it might be the parents who are fearful. Family conflict and refusal to allow kids to be more independent throughout the application process will only reduce the student's chances of success, and this is something parents should be aware of," she warns.
"I see the best outcomes in terms of the student being admitted, as well as finishing their degree, when the university choice is a joint decision between the student and parents. Early planning and professional, but neutral, guidance is necessary," concludes Yin.
How The Edge Learning Center can Help
Future Exploration – Using personality assessments and career interest inventories, our consultants help students define academic, career, and life objectives and identify universities that match those aim
Hurdle Jumping – Our consultants help students maximize their potential and keep their options open by lining up appropriate academic and non-academic support resources.
Extra-curricular Activities – By working with students to identify those passions, our consultants help students select and excel in activities that fit their interests.