Socialiize at Sea!
We are super excited to reveal the details of our most exciting Localiiz Socialiizer yet … we're going to sea! We're offering seven lucky readers the chance to win a ticket to hop on board our Saffron Cruises night junk (worth $20k) on September 29 and set sail in Victoria Harbour. And the best part is, you get to bring one of your buddies along too!
We've also partnered up with Shamrock Catering and Wine Moments to bring you top-quality bites and tipples to enjoy as you soak up the skyline in all it's twinkling glory. PLUS you will have the chance to meet five of Hong Kong's hottest Instagrammers who will be on board to give you some savvy tips on how to snap the best photos for your Instagram feed.
Don't let this ship sail! ENTER NOW for your chance to sip on delicious drinks, mingle with other Localiizers, and have a blast on your well-deserved Friday night!
---
How to Win Spots
Simply fill in the form below with your contact details and a short paragraph of text explaining why you'd like to join us and why you've chosen that lucky friend to take with you!
Please note, the junk will depart from Central Pier 10 on September 29 at 7pm and return at 11pm.
COMPETITION IS NOW CLOSED, winners will be contacted on September 18 –  giving you more than enough time to pick out your party outfits!
---
  @Localiiz
Check out these awesome IGers who will join us on the junk!

Michael Kistler @mdkistler – Kay Kulkarni @kulkimoose – Tricia Darling @triciadarlingphotography – Musheer @zirosou – Harshil Bhasin @harshilbhasin
---
---
Remember Your Business Cards!
Because we'll be selecting lucky winners to receive special giveaways from Sideways Driving Club, Spa BPZ, Mindful Wing Chun and WINE MOMENTS on the junk!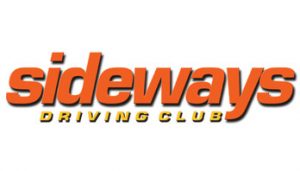 Simply drop your business card in our raffle box and we'll randomly draw name cards during the event.
WM Top Prize: WM Starter Pack
Wine is a moment-related drink. If you simply want to drink a glass after dinner, you'll need a different wine than for a special dinner, a picnic or barbecuing. Thank goodness for every moment we can help you find the right wine! Over time, some favourites have become obvious both in the wines and in the wine moments.
WM Second Prize: Wine Moments Outdoor Wine Bag
Take along your wine to the beach, enjoy it with friends at a BBQ, hang it up on a yacht, or share wine at a party. You will never have the problem of broken bottles again. Simply fill up to 3 litres of your desired beverage into the included inlay or use the wine bag in the Bag in Box wine and insert it into the outdoor wine bag. The bag is made from neoprene and therefore it can keep your wine cool on a hot day for over 4-5 hours.
WM Third Prize: Goodie Bag
Win a Wine Moments goodie bag! In the goodie bag is a HK$100 Wine Moments Gift Voucher, our Wilde Susi Wine Spritzer, and a WM drink coaster.
Good luck! 
---
Learn More About Our Partners
   
Saffron Cruises are proud to have one of the widest selections of boats to charter in Hong Kong. These wonderful vessels are ideal for birthday or dinner parties, corporate days out or just good fun days on the water with your friends… So what are you waiting for? Hop on one of the most popular Hong Kong trends and organise a boat charter for you and your loved ones to enjoy!
Shamrock Catering offers an extensive array of services, each individually tailored for our customers. Established in 1994, their guarantee of service is backed by over 20 years of experience and today we hold a reputation as the "Caterer For All Occasions." Whether you plan cocktails and canapés, a seated dinner, a child's party or a full-day's catered corporate event, they have the menu to suit your budget and taste, and will gladly accommodate special requests.
WINE MOMENTS are the online shop for wine pioneers, providing the perfect wine for event moment and more for every occasion. Why not let WINE MOMENTS help you find out what your wine moment is? Or simply order a specially customised wine box and experience new wines without having to leave the comfort of you couch.