Need some inspiration on what to do this weekend? Take a look at our rundown of the best events and things to do around town, and see what else is coming up in our Events Calendar.
---
---
Straya Day Rooftop Party
Calling all Aussies (and other folks) to revel in nationalistic pride with free-flow frothies, wine, and gin & tonics by Four Pillars and Capi from noon to 5pm! Guests can enjoy a variety of appetisers including fresh salads, cheese, and charcuterie, followed by a feast of unlimited homemade sausages. The all-Australian menu is complete with sweet treats in the form of good old Fairy Bread and freshly baked Lamingtons. $200 from each sale will be donated to the New South Wales Rural Fire Service to support Bush Fire Relief in Australia!
When: 25 January
Where: Feather and Bone, 18 Gage Street, Central
Click here for more information.
---
Gallery Collection
Whitestone Gallery is pleased to present the Gallery Collection, consisting of Gutai artists (Atsuko Tanaka , Yuko Nasaka, Tsuruko Yamazaki, Sadamasa Motonaga, Takesada Matsutani, Yutaka Matsuda) who have constantly searched for original ground-breaking styles since the post-war era, and Rakuko Naito, one of the first female Japanese artists who went into exploring the Minimalism art movement in the 1960s in New York.
When: 16 January–8 February
Where: Whitestone Gallery, 80 Queen's Road Central, Central
Click here for more information.
---
Hong Kong Well-wishing Festival 2020
One of the most characteristic Lunar New Year celebration activities in Hong Kong, this festival attracts hundreds of thousands of locals and visitors from all over the world to Lam Tsuen every year. You can experience this tradition for yourself by throwing placards onto the wishing tree and lighting wishing lanterns.
When: 25 January–9 February
Where: Lam Tsuen, Hong Kong
Click here for more information.
---
#OnlyInHongKong: 10 types of people you'll meet at your Chinese New Year dinners
Lunar New Year is just around the corner, and out of the many traditions and things to do, a raucous dinner where the family get together and celebrate over a meal is an absolute must. In order to prepare yourselves for the ordeal ahead without getting thrown off by the bizarre personalities that your extended family no doubt boasts, here is our rundown of the 10 types of people you will meet at Chinese New Year dinners.
Click here for more information.
---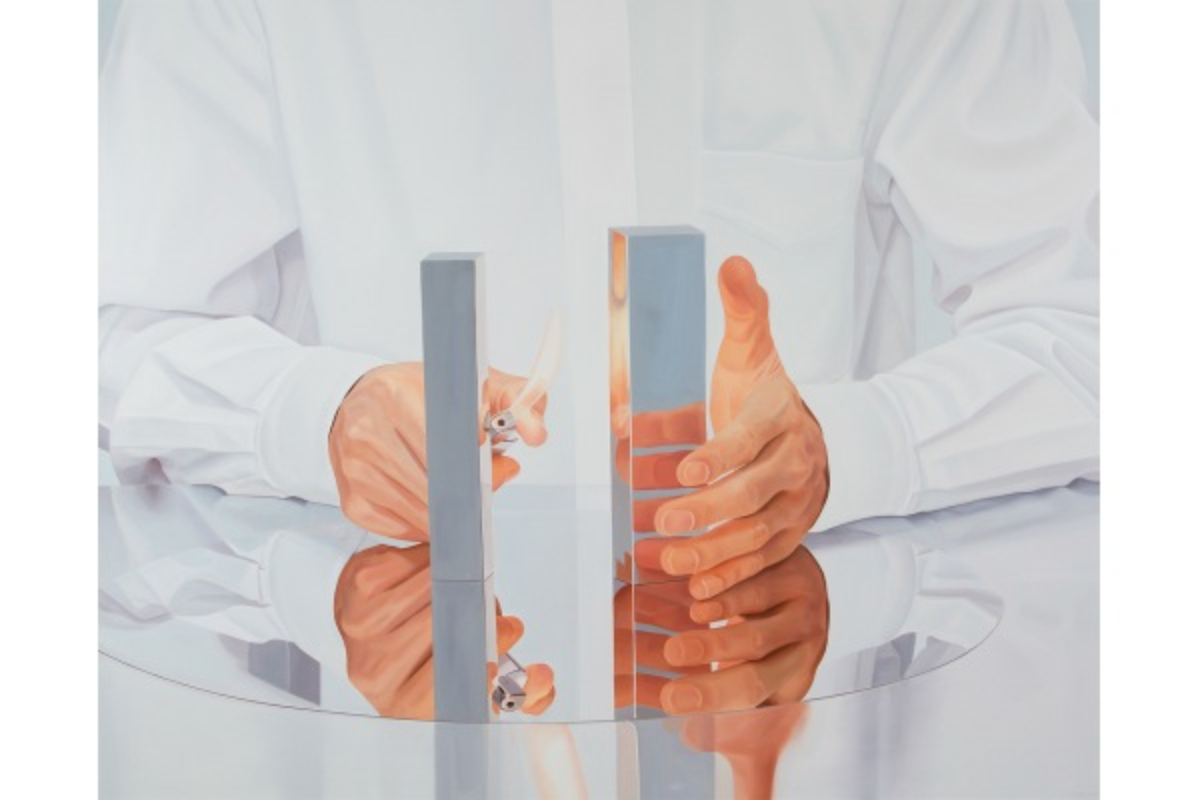 Liang Hao – Unfolding into the Expanse Curated by Tang Zehui
The viewer is asked to consider one's self within the folds of time, space, and materiality. The human form is the subject but is never presented as a whole; the experience of the viewer in a conversation with the work becomes supreme. As the artist Liang Hao creates his own world within each painting, he is focused on transmitting this same exploration within the viewer. Ultimately, Liang unfolds a visceral look into the self, ignited by meditation in the constant metamorphosis of reality.
When: 16 January–29 February
Where: 10 Chancery Lane, Central
Click here for more information.
---
2020 Cathay Pacific International Chinese New Year Carnival
Ring in the Year of the Rat at the 25th anniversary of our home-grown street parade celebrating Lunar New Year. Our Silver Jubilee will see the West Kowloon Cultural District Art Park transformed into a four-day fun-filled carnival with dazzling performances that will go through 24 years of Chinese New Year parades.
When: 25–28 January
Where: Various locations
Click here for more information.
---
Dr. Fern's Presents: Sherwin & Tim of Tarsier Gin
Each bottle tells the story of Sherwin & Tim's backpacking adventure throughout Southeast Asia, combined with traditional botanicals that provide the framework for a classic London Dry Gin: Juniper, Coriander Seed, Cassia, Angelica, Orris Root, Liquorice Root and Bitter Almond. Meet Sherwin & Tim (the co-founders of Tarsier Gin) on Thursday 23 January at Dr. Fern's Office!
When: 23 January
Where: Dr Fern's Gin Parlour, Shop B31A, Landmark Atrium, 15 Queen's Road Central, Central
Click here for more information.
---
Hidden Hong Kong: 10 historical spots where you can still glimpse old Hong Kong
Hong Kong: the land of gleaming skyscrapers, cop and triad films, and amazing food. On the surface of this concrete jungle, there's not much left to hint at the city's humble beginnings, and it's pretty unbelievable to look back now and think that this sparkling metropolis was once a mere fishing village, serendipitously favoured by the British for its strategic location on the Pearl River Delta and South China Sea. Let us take you on a tour of the city to places where you can still find vestiges of an older Hong Kong from a previous age.
Click here for more information.
---
LQV's Cheese X Champagne PARTY
Don't miss out this opportunity to enjoy fresh produce, gourmet pairings, and French wines that will blow your mind. If you haven't signed up for this ultimate experiential tasting at LQV yet, don't forget to do so. There will also be high-quality French cheese from their sister company La Cremerie to be paired with an amazing selection of growers' Champagne!
When: 23 January
Where: LQV Le Quinze Vins Wanchai, 9 Swatow Street, Wan Chai
Click here for more information.
---
Piqniq in the ALPS
Piqniq transports you to the intimate snow-capped peaks of the Swiss Alps, right in the heart of Central! In one of the most magical pop-ups of the season, Hong Kong's favourite rooftop bar has been transformed into a winter forest dreamscape, complete with alpine trees and plush fur throws. A seasonal menu with chocolate and cheese fondue and cosy winter cocktails completes the cosy chalet vibe.
When: 22 January – 29 February
Where: Piqniq, R/F, H Queen's, 80 Queen's Road Central, Central
Click here for more information.
---
Cheongsam Heritage Exhibition: A Touch of Disappearing Craft
As Hong Kong's Silicon Valley of Culture, K11 MUSEA meticulously selected exquisite vintage cheongsams and tailoring tools for display at the Experience Chamber on the first floor. Works on display include those by Master Yan Ka Man, who has been making cheongsams for over 60 years with many iconic designs shown during the annual Miss Hong Kong beauty pageants, as well as popular styles that were often seen on celebrities in the 1960s.
When: 8 January–29 February
Where: K11 Musea, 18 Salisbury Road, Tsim Sha Tsui
Click here for more information.
---
Guide to Traditional Hong Kong & Chinese Pastries
Ever felt overwhelmed by the wide selection of sweet treats at Chinese pastry stores? From almond biscuits and wife cakes to chicken biscuits, here's your guide to traditional Hong Kong and Chinese pastries so you'll be able to shop confidently the next time you find yourself standing in front of Chinese baked goods.
Click here for more information.
---
Read more! Check out other things to do around Hong Kong in our Events Calendar.