Need some inspiration on what to do this weekend? Take a look at our rundown of the best events and things to do around town, and see what else is coming up in our Events Calendar.
---
---
Artist's Talk with Annie Leibovitz
In conjunction with her exhibition at Hauser & Wirth Gallery, Tai Kwun will host a talk by Annie Leibovitz, exploring her oeuvre and photography's evolution as a force for art-making. The event on 19 November will be followed by a Q&A session hosted by Tobias Berger, Head of Arts at Tai Kwun. Head on over to the Laundry Steps in Tai Kwun for this rare opportunity to hear from an industry legend!
When: November 19
Where: Tai Kwun, 10 Hollywood Road, Central
Click here for more information
---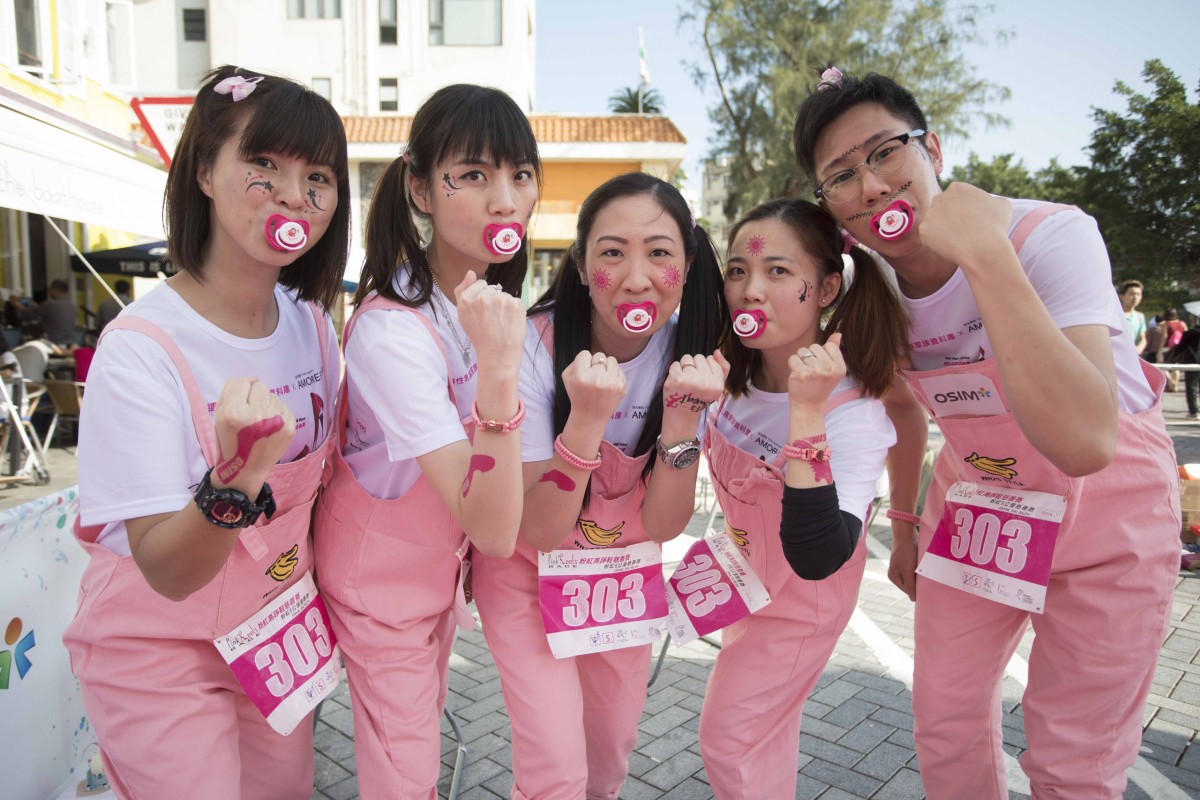 Pink Run HK
Pink Run HK is dedicated to delivering pink power of love and care throughout the event day. Various runs, races, fun-filled booths, and fringe entertainment will take place on the day, and exquisite welcome gifts will also be available. The race will take up the entire Stanley Main Street to promote knowledge and risk awareness of hereditary breast, ovarian, and prostate cancer. Three different runs are scheduled throughout the day!
When: November 17
Where: Stanley Main Street
Click here for more information
---
Sip and Shop Early Christmas Gift Fair
It's that highly anticipated time of the year again! Shoppinghongkong is excited to once again present to you the best eclectic mix of niche brands under one roof. Whether it's home accessories, gorgeous handmade jewellery, delicious gourmet products, fashion pieces, or handmade cosmetics, they will have something for everyone's taste!
When: November 15–16
Where: Anita Chan Gallery, Fringe Club, 2 Lower Albert Road, Central
Click here for more information
---
Where to grow your mo' and do other charitable activities this Movember
Tom Selleck, Ron Burgundy, Burt Reynolds, Nick Offerman, Frank Zappa—there's one thing these illustrious figures have in common, and that's a cracking 'stache. They say the moustache makes the man, and for November, a hairy lip can also do good. Movember is a global campaign that was started in 2003 and runs each November to raise awareness for prostate cancer, testicular cancer, mental health, and suicide prevention.
Click here for more information
---
XENOS by Akram Khan Company
XENOS marks Akram Khan's final performances as a solo dancer in a full-length piece. It reveals the beauty and horror of human condition in its portrait of an Indian dancer whose skilled body becomes an instrument of war. Akram is joined onstage by five international musicians: percussionist B.C. Manjunath, vocalist Aditya Prakash, bass player Nina Harries, violinist Clarice Rarity, and saxophonist Tamar Osborn.
When: November 15–16
Where: Hong Kong Cultural Center, 10 Salisbury Road, Tsim Sha Tsui
Click here for more information
---
Whose Line is it Anyway with Punchline Comedy Club
The Punchline Comedy Club's hugely popular improvisational show Whose Line Is It Anyway? is back again by popular demand, but this time it's been revamped and will include new improv games and have special guest star performer Marcus Brigstocke! Enter discount code LOCALIIZ15 to get 15% off tickets!
When: November 14
Where: Hari's Bar, M Level, Holiday Inn Golden Mile, 50 Nathan Road, Tsim Sha Tsui
Click here for more information
---
The Staycation at Spaces
Hong Kong's eco-friendly staycation is coming on November 16. Invite your friends, bring your family, and mark the date! The Staycation is an eco-friendly concept party presented by two unique organizations, MindBeauty and SparknShop. Expect an 'earth-friendly' day full of sustainable and socially-conscious brands, products by non-profits, vegan beauty trendy products, treatments, and activities that are guaranteed to help you feel your best. Localiiz readers can enter VIP-MINDBEAUTY at check-out for free tickets!
When: November 16
Where: Spaces, 181 Des Voeux Road Central
Click here for more information
---
Festival de Cannes Film Week
Festival de Cannes Film Week is landing in Hong Kong to make their Asia debut at K11 MUSEA from November 12 to 17! The K11 Art House will screen six films from the official selection of the 72nd Festival de Cannes, including Best Director, Best Screenplay, and Un Certain Regard award winners. This unmissable programme is set to be an unprecedented celebration of creativity, culture, and cinema.
When: November 12–17
Where: K11 Art House, 4/F, K11 MUSEA, Victoria Dockside, 18 Salisbury Road, Tsim Sha Tsui
Click here for more information
---
24 must-have fashion items for autumn in Hong Kong
It's time for us to break out the burgundy! As our favourite season rolls 'round, we now have a limited time window (and an excuse) to buy and wear autumnal fashion pieces; we're talking heeled boots, trench coats, and whatever more you dare to wear. To celebrate the season, we put together a list of must-have fashion items and accessories that will take your outfit game to a whole new level.
Click here for more information
---
Mobile Photography Workshop
Have you ever wondered how the pros & influencers create those mouth-watering food photos, perfect portraits, and storytelling street photos? Then this workshop is for you! And the best part is, you will learn how to do it on your mobile phone! In this 90-minute workshop, Ali G will take you through all you need to know for the best photos for social media!
When: November 19
Where: The Hive, Sheung Wan, 33–35 Hillier Street, Sheung Wan
Click here for more information
---
Prestige Christmas Gift Fairs at the Conrad
Kick off the Christmas shopping season with a bang at the annual Prestige Christmas Fairs, which offer a one-stop shopping solution for all your festive gifting needs. Be inspired with ideas from Hong Kong's most exciting businesses to make that Christmas to-do list just that little bit easier! Featuring a curated selection of creative pop-up stores offering beautiful gifts, clothing, jewellery, homewares, and gourmet foods, the festive fairs give shoppers the opportunity to dazzle their friends and families with unique and thoughtful gifts.
When: November 12 & 26, December 16
Where: Conrad Hong Kong, Pacific Place, 88 Queensway, Admiralty
Click here for more information
---
#852Basics: 5 challenging hiking trails in Hong Kong for experts
Make the most of the cool autumn season and challenge yourself with a good hike or two over the weekends. Hong Kong is blessed with mountainous ranges that offer beautiful views, picture-perfect Instagram opportunities, and a good excuse to replace leg day at the gym. Lace up your trainers, do some stretches, and hit up these five challenging trails that are suitable for more seasoned hikers.
Click here for more information
---
Read more! Check out other things to do around Hong Kong in our Events Calendar.