Looking to escape the city and get back to nature without stepping on a plane? With more than 41 campsites scattered throughout Hong Kong, we're pretty spoilt for choice when it comes to finding a nice spot to pitch our tent. Whether you're after rolling hills, lush parks, or glistening beaches, we have it all – just check out these ten amazing camping sites around Hong Kong.
---
---
1. Sai Yuen Farm, Cheung Chau
Located on the Southwestern tip of Cheung Chau, Sai Yuen Farm covers over 11 acres of land and offers a wide range of indoor and outdoors areas and activities that are well suited for all types of visitors – from team-building workshops to romantic getaways. You can choose to camp by the bonfire in a traditional tipi or gaze up at the stars in a semi-transparent dome.
Click here for more information
---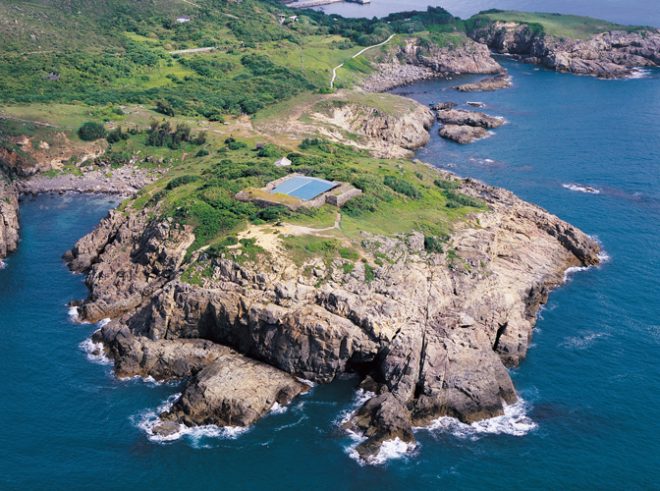 2. Tung Lung Chau, Tung Lung Island
The campsite on Tung Lung Chau is situated on the northwestern part of the island, adjacent to an old Qing Dynasty fort. It's three hectares in size, with the most popular camping section perched perilously on top of a cliff face; again, the scenery here is nothing short of amazing. Onsite facilities include barbecue pits, toilets, changing rooms, and picnic tables. The entire island is a designated Special Area and is also popular with climbing enthusiasts.
Click here for more information
---
3. Wan Tsai, Sai Kung
There are two campsites to choose from in this area of Sai Kung: Wan Tsai Peninsula South and Wan Tsai Peninsula West. Located in the northwestern corner of Sai Kung, the campsites sit on top of the Wan Tsai Peninsula and close to the Hoi Ha Wan Marine Park. These are popular camping spots due to their large grasslands and surrounding park and beaches. Wan Tsai has its own localised water supply, plus other amenities such as showers, changing areas, seating, barbecue pits, and pavilions.
Click here for more information
---
4. Pui O, Lantau
Hong Kong has many beach campsites, but none are as famous or as popular as Pui O. The site is very much a 'do-it-yourself' location, with equipment-bringing and tent-pitching entirely up to the visitor. There are few amenities – just toilets, changing rooms, and a barbecue area attached to the beach, but pitching up here for the night is entirely free. Campers are known to congregate on the beachfront at dusk to witness the legendary Pui O sunset.
Click here for more information
---
5. Tai Long Wan, Sai Kung
These two locations are within a short hike of one another and combine breathtaking scenery with peaceful surroundings. Tents can be erected either on the beach or on nearby grassland, with each site providing wonderful views of the bay and nearby islands. There are also a couple of restaurants and basic shower and toilet facilities onsite, and tents, sleeping bags, kayaks, and surf boards are all available for rent.
Click here for more information
---
6. Hok Tau Campsite, Pat Sin Leng Country Park
Hok Tau Campsite is one of the biggest campsites in the New Territories and is able to withhold at least 40 camping tents, making it a great spot for families and newbie campers looking to dip their toes into the tenting world. Not only that, there are also a number of sight-seeing points surrounding the campsite area, such as local farms and crop-fields, a reservoir, and even a small snack shop so you can stock up for the midnight munchies.
Click here for more information
---

7. Long Ke Wan in Sai Kung
Out of the numerous beaches in Hong Kong, Long Ke Wan is not one that many people have heard of. Completely secluded from outside pollution, campers must hike their own way to the remote cove, but the silky white sand and crystal clear water makes it all worthwhile. Be sure to have everything you need though, as there are definitely no convenience stores around if your tissue supply is running low.
Click here for more information
---

8. Nam Shan, Lantau
Love camping but hate carrying all the gear? Nam Shan is a 5-star camping site which offers unique rental services and packages that include everything you need: tents, sleeping bags, stove tops, folding chairs – the list goes on. The campsite also provides natural spring water that is safe for consumption after boiling, so there's no need to bring your own water which is a bonus. Basically, you can go camping just about anytime you want.
Click here for more information
---
9. Tap Mun, Grass Island
How far are you willing to go to find the perfect campsite? Tap Mun – also known as Grass Island – is a small and rather remote island that takes up to 90 minutes on a ferry to reach. Despite its distance, it's still a very popular camping site that people of all ages love to visit. Aside from the amazing sea-view and fresh air, there are also a couple of small restaurants that serve fresh, local seafood, so you don't have to panic if you ever find yourself coming face to face with a stray cow trying to eat all your food!
Click here for more information
---
10. Tung Ping Chau
Tung Ping Chau is a mystical outlying island which is closer to China than Hong Kong, so don't expect to receive any mobile signal out here campers! But take a look around and you will soon realise there is no need to be glued to your phone. Famous for its breathtaking scenery, Tung Ping Chau is overgrown with unique geological structures such as Lung Lok Shui, which translates as "dragon in water", as it resembles the mythical creature entering the sea. There are only a few ferries each week to the island so timing is essential, but with basic camping facilities such as barbecue pits, toilets, and even restaurants offering free showers, it has become a popular destination for campers looking for a real adventure.
Click here for more information
---
Read more! Check out these 4 Best Night Hikes on Hong Kong Island and explore our Out and About section.