It's that time of the year again when we gather together with friends and family, pretend that we all like mooncakes, and watch in awe as the city lights up with beautiful lanterns. Yes, the Mid-Autumn Festival is almost upon us, and here's our roundup of what's in store for us all this year.
---
Party Time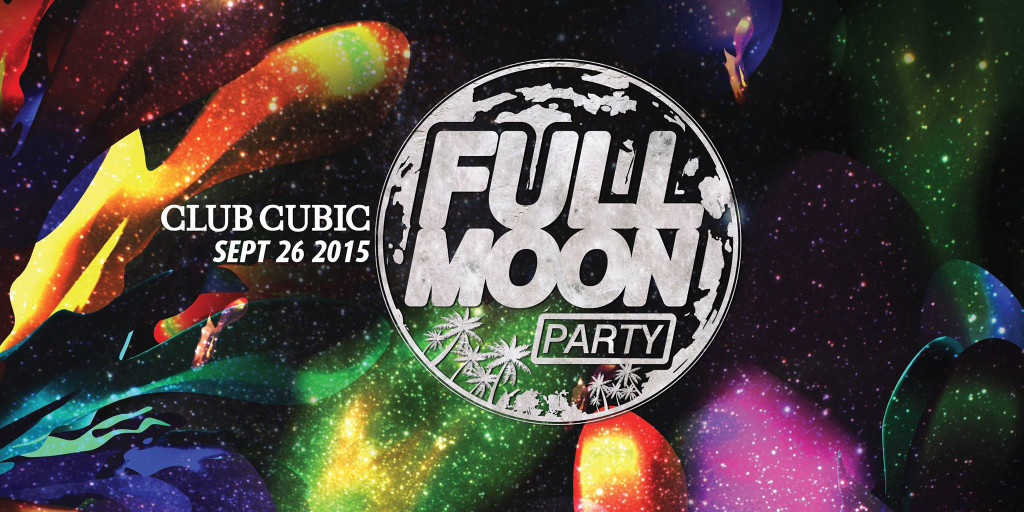 Macau's Mid-Autumn Full Moon Party
Get a head start on this year's Mid-Autumn Festival celebrations and head to Club Cubic for a wild night of "no barriers, no limitations" at their first ever Full Moon Party. With live performances throughout the night, and a glow in the dark theme, the debut annual event brings people together for one night of colourful celebrations.
The dress code is beachware (shorts and sandals are welcome) and girls in swimwear get in for FREE before 1am. So if you fancy escaping Hong Kong for one magical night, why not head to Club Cubic and kick start your autumn?
When: September 26 (11.30pm – 6am)
Where: Club Cubic, Level 2, The Shops at the Boulevard, City of Dreams, Macau

How much: $250
For more information visit the Facebook event page.
---
Fire Dragon Dances
Tai Hang Lam Fire Dragon Dance
It wouldn't be Mid-Autumn Festival without a 67-metre dragon dancing through the streets of Tin Hau, covered head to tail in smoking incense sticks. Don't miss one of Hong Kong's most spectacular traditions which has survived since the 19th century.
Help the people of Tai Hang ward off bad luck in their village by watching their fire-breathing friend wend his way in fire, smoke and festive fury through the backstreets of Tai Hang to the sound of beating drums and erupting firecrackers.
When: September 26 – 28 (around 8:15pm to 10:30pm on 26 & 27, and around 8:15pm to 10pm on 28)
Where: Tai Hang, Causeway Bay (best vantage point: Wun Sha Street)
How much: Free

Click here for more information.
---
Po Fu Lam Fire Dragon Dance
These fire-dancing dragons sure get around! Join the locals on the street in Po Fu Lam and watch him work his magic as he makes his way through the village to the sea for a ritualistic 'return to the sea' ceremony.
When: September 27 (6.30pm – 11.30pm)
Where: Po Fu Lam Village (best vantage point: entrance of Po Fu Lam Village)
How much: Free

---
Lantern Displays & Carnivals


Urban Mid-Autumn Lantern Carnival
Light your lanterns and dangle them under the moonlight at Victoria Park as it transforms into a glowing wonderland of multi-coloured lanterns complete with a giant state-of-the-art centrepiece chosen based on a design competition.
Past winners include a giant Rising Moon made from recycled water bottles, a Golden Moon set up on a water pool, and a giant fish-shaped lantern created with over 2,000 lanterns. Come and see what surprise is in store for us this time round!
When: September 23 – 28 (Carnival Night on September 27)
Where: Victoria Park, 1 Hing Fat Street, Causeway Bay
How much: Free

Click here for more details.
---
New Territories East Mid-Autumn Lantern Carnival
A combination of music and dance, juggling tricks, puppet theatre, and a grand parade make this the ultimate fun event for the whole family to enjoy. Let your creative juices flow at the Chinese Paper Cutting workshop, or create your own accessories at the Cantonese Opera Headdress Crafting area.
When: September 25 – October 1 (Carnival Night on September 26)
Where: Sha Tin Park, 2 Yuen Wo Road, Sha Tin
How much: Free
Click here for more details.
---
New Territories West Mid-Autumn Lantern Carnival
Join this lively and colourful party for all ages at this family-friendly festival which combines performances such as Chinese ethnic dance and song, and a Chinese instrumental concert with fun crafts such as Leather Shoe Making, Canton Embroidery, and Cantonese Opera Headdress Crafting. Don't miss the Hakka Unicorn Parade!
When: September 25 – October 1 (Carnival Night on September 28)
Where: Tsing Yi Park, Tsing Luk Street, Tsing Yi
How much: Free
Click here for more details.
---
"Blossom Beneath the Moon" Lantern Display
Hop on the Star Ferry and venture over to the "Dark Side" to lap up lantern luxury at this themed celebration at the Hong Kong Cultural Centre. The display is already up and running and the lantern lighting time will be extended to midnight on September 29.
When: September 10 – October 18
Where: Hong Kong Cultural Centre Piazza, Tsim Sha Tsui, Kowloon
How much: Free
Click here for more details.
---
Mooncakes
We couldn't complete our roundup without including the token mooncake. Despite a recent survey from Green Power revealing that 69 per cent of Hong Kongers would prefer not to receive these little treasures over Mid-Autumn Festival, almost exactly the same percentage – 68 per cent – still choose to give them.
So like them or not, you're bound to receive a box or two from well-wishing friends and family this year. Our suggestion, find that one person that can't get enough of them and donate away – they'll be stocked up all year – until next year's festival at least!
Happy moon-gazing Hong Kong!