With less than two year to go until the Tokyo 2020 Olympics and Paralympics, open calls for volunteers have already begun. Now looking for a total of 80,000 volunteers to come and lend a helping hand during the games, this will be a once-in-a-lifetime opportunity to be a part of history. Everyone is welcome to apply, even if you don't speak a word of Japanese! To help you get started, here are some crucial details you need to know.
---
---
Before we start, it's important to know that there are two types of volunteering role you can apply for during the Tokyo 2020 Olympics – games volunteers and city volunteers. Games volunteers are recruited by the Tokyo 2020 Organising Committee, and will only assist with games-related operations at the game venues and Athletes' Village. City volunteers, on the other hand, will provide assistance to game spectators and tourists. We will only be talking about games volunteers in this article, so if you're interested in becoming a city volunteers, click here to find out more.
How to Participate
Starting from now until early December (actual deadline TBC), individual applicants who wish to apply as a games volunteer can submit their applications online. Before you start the application process, be sure to read the instructions and guidelines thoroughly. All persons applying must be born on or before April 1, 2002, and must be either a Japanese resident or have a valid visa permitting residence in Japan during the volunteer period (temporary visitors included).
After you have been successfully selected for the games volunteer programme, you will spend the next two years taking part in orientation and training sessions with other volunteers. If you live overseas, orientation and training sessions (conducted in English and Japanese) will be available by video call. However, you can opt to attend these sessions in person if you wish.
---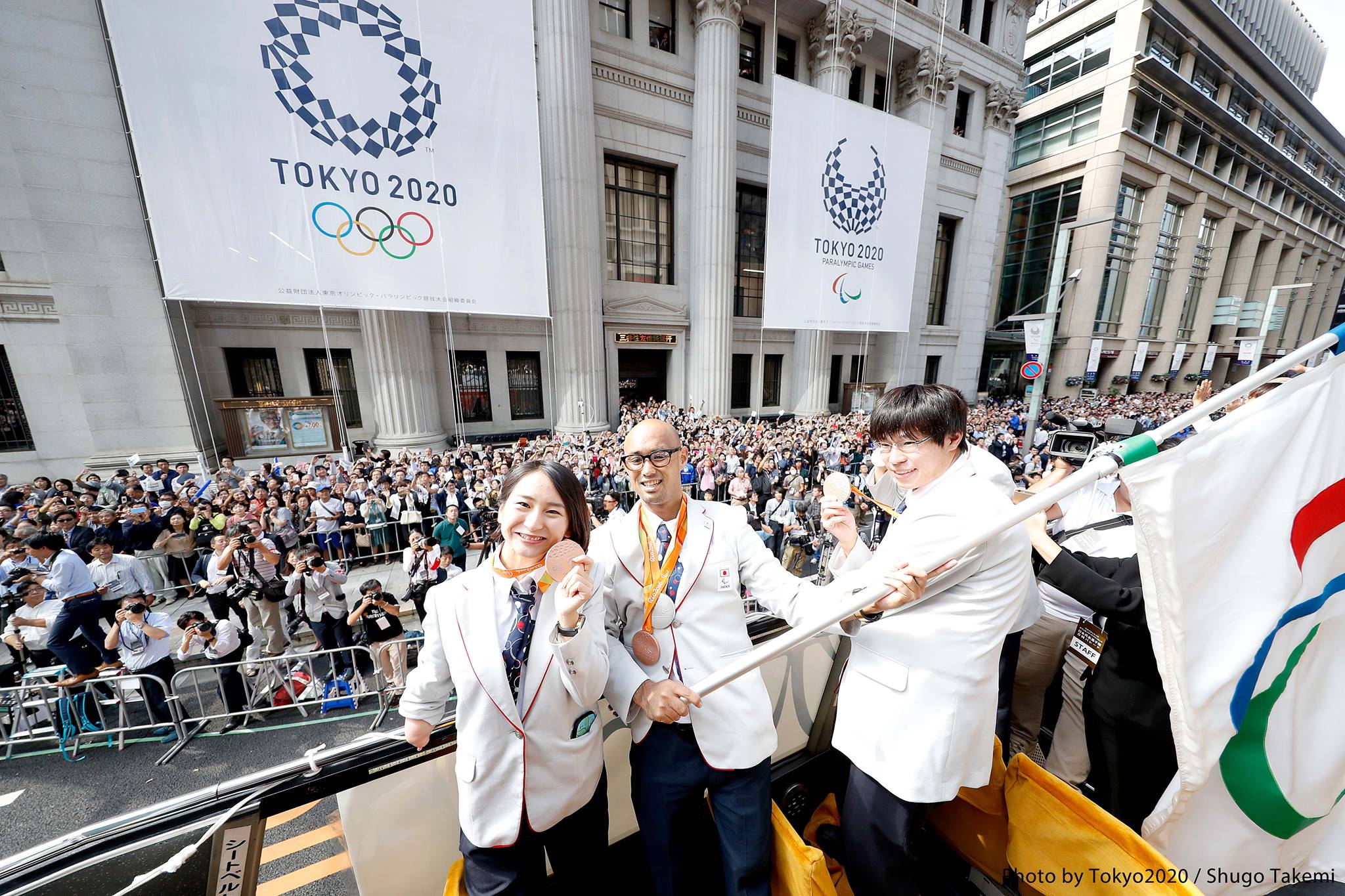 Volunteer Activities
Depending on the competition schedules, the location of volunteer activities, working shifts, and the number of days volunteers will be required to work may vary between anything from five to ten days, or more. They will be required to work approximately eight hours per day, including breaks and standby times. During your time as a volunteer, you will be assigned to provide support in areas such as spectator services, operational support, competition operations, and lots of other categories which you can read about here.
---
Frequently Asked Questions
What is a typical working day of a volunteer?
Including rest breaks and standby times, volunteers will be required to work for up to 7 to 8 hours per day.
Is it possible to apply to become both a games volunteer and a city volunteer?
Yes, you are free to apply to both. But please ensure that your working days do not overlap.
When applying, does "residency qualification to stay in Japan" mean that I will be required to obtain a long-term visa?
"Residency qualification to stay in Japan" is a residency qualification that allows holders to stay in Japan legally. Short-term stay visas are also included in these qualifications.
My English language ability is not very proficient. Will I still be able to apply?
There are several volunteer duties that do not require language skills. Even if you do not have confidence in your language abilities, those with a strong desire to take part in volunteer activities are welcome to apply.
Are special qualifications required for any of the volunteer categories / roles?
A regular driving license will be required for some activities in the Transportation Support category. Apart from that, no particular qualifications will be required.
---
For more information, head over to the official Tokyo 2020 Games Volunteer website to ensure all your questions are answered before applying, or send your inquiries to [email protected]. We've done our part, now it's time for you to do yours. Good Luck!
---
Read more! See our 10 Favourite Things to do in Tokyo, or explore the rest of our Travel section.