Hong Kong Rugby Union serves up the world's best Rugby Sevens party! As part of its expanded line-up of fan engagement activities that enable the whole community to join in the excitement and entertainment, HKRU has announced the Cathay Pacific/HBSC Hong Kong Sevens Bars & Restaurants Club, a new initiative under which more than 100 participating bars and restaurants will offer discounts and deals leading up to and during Sevens weekend.
---
Enjoy 17 Days of Exclusive Discounts and Offers
From 24 March to 9 April, fans, locals and visitors will be able to enjoy exclusive discounts at restaurants and bars in popular dining and nightlife areas across Hong Kong Island. A wide variety of cuisines – including Spanish, Italian, British, French, Australian, American, Chinese, Taiwanese, and of course Hong Kong style – are featured in the promotion.
Over 100 bars and restaurants – in locations across the Island from Western to Southern, including Central, Lan Kwai Fong, Soho, Wanchai, Causeway Bay, Sheung Wan and Kennedy Town – will offer special arrangements for lunch, dinner and drinks, with up to 15 percent off, complimentary beer and wine with purchase, free shots, themed menus, dining vouchers, and much more.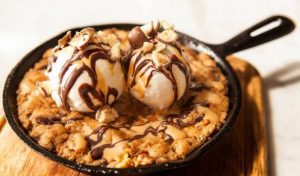 ---
Participation and Redemption
Participation and redemption of offers is easy ­– just download the HKSEVENS mobile app, which has all the details of participating establishments and the latest deals and offers. Participants who can show a valid Cathay Pacific or Cathay Dragon boarding pass or who pay using an HSBC bank card or credit card will be entitled to additional exclusive promotional offers.
Sam Pinder, Head of the Hong Kong Sevens for the HKRU, says, "Dining and socialising are a huge part of the Sevens experience, and through the Hong Kong Sevens Bars & Restaurants Club we hope that everyone can be a part of this unique Hong Kong event. "There are so many restaurants and bars taking part that I am sure that all fans, locals and visitors will find something to suit their taste."
For the complete list of participating bars and restaurants, download the app now or visit the HKSEVENS Bars & Restaurants Club official page.
---