Tinsel has been dragged out from the tattered cardboard box in the office and affixed to the top of a whiteboard. An email from HR has been sent to the entire office. "Save the date! Prepare for a night of drinks, food, and fun,'" it says. "Dress code: Ugly Christmas Sweater."
It's here. It's happening again. It's the annual office Christmas party. Sure, free booze and receiving Secret Santa gifts has its perks, but social conventions have dictated you can't just spend the afternoon drinking and eating cookies in peaceful contemplative silence. Which means at some point, you will have to talk to colleagues you may or may not like. And depending on how much you like them, know them, or how much alcohol you've had, those conversations could go from awkward to downright ugly. But don't worry, we've prepared a cheat sheet of dos and don'ts to help your career stay calm, cool, and collected.
---
---

1. Don't Talk About… Politics
It goes without saying that fraught chats about politics over turkey and sides are to be avoided at all cost. Not in a local office, and especially not in an international office. Avoid bringing up the painful ordeal that is Brexit to the Brits, Donald Trump to Americans, and your thoughts on universal suffrage, the Greater Bay Area, and the Lantau Tomorrow Vision reclamation project to Hongkongers.
---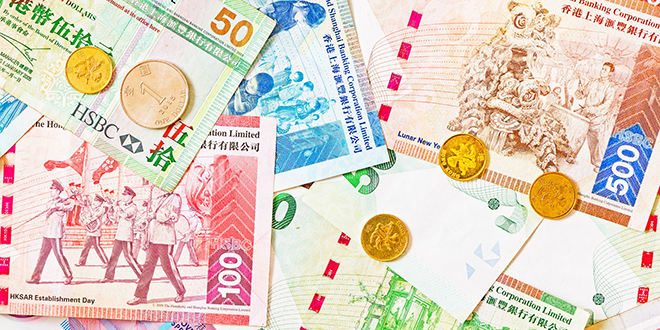 2. Don't Talk About… Salary
Despite Hong Kong being one of the world's financial centres, our city still has increasing poverty rates and widening income inequality. The richest 10 percent of the population earn nearly 29 times more than the poorest. Obviously, even if you're in the same company, the senior management could be earning up to three to four times more than the junior staff. And even if you're in the same position, you never know how much more you or your colleague could be earning.
---

3. Do Talk About… Travel and Food
Instead of talking about politics, salary, or anything work-related, there are two things Hongkongers like more than anything else: travel and food. Hongkongers love travelling. A survey conducted in 2016 showed that 62.7 percent of the 633 Hong Kong-based respondents said they would spend about $20,000 on travel! Japan, Thailand, and Taiwan, are the loyal old flames we go back to again and again, but lately we've also been flirting with South Korea quite a bit.
If you've never been to these countries, there's always food to talk about. With so many incredible cheap eats, mouthwatering street food, and some of the world's best restaurants, Hongkongers are obsessed about food. Instead of arguing about politics, argue about which is the best restaurant near the office, which place has the best bubble tea, and whether or not the Michelin star guide is actually rigged…?
---

4. Only Talk to the Boss if You're Both Sober
There was a group of you at the table but everyone else suddenly decided to hit the buffet at the exact same time, so now you're backed into a corner, trapped in a conversation with your boss. Unless you're both sober, make an excuse to leave. Now is not the time to ask for that pay raise, blurt out your dissatisfactions with the company over Dutch courage, nor is it the time to listen to your boss give you drunken career advice or make promises he'll forget about once he's sober.
---

5. Remember This is Still Work
There is a time and a place to be memorable. This is not one of those times. Don't be fooled by the relaxed atmosphere, remember this is still a work function and not your usual weekend club night. Don't do anything that will give people a reason to gossip about you, limit your alcohol intake to ensure you are always in control. And no matter what you do, do not take the words "free bar" as a personal challenge. If you must drink, remember – for each sausage roll or mince pie you manage to shovel down, another alcoholic drink can be consumed without greatly increasing the chances of embarrassing yourself. Good Luck!
---
Read More! Learn some Cantonese Slang, or explore the rest of our Culture section.