When Justin Potter's not busy running his own surf lifestyle brand Float Captain, he's out hitting the waves around Hong Kong whenever he gets the chance, and with 15 years of experience under his belt (or rather, board) he reckons he knows the top spots to catch the best waves in the 852.
---
---
The summer surf scene in Hong Kong is all about waiting for typhoons and strong south west monsoons. During the summer months, the waves are concentrated around South Lantau, or more specifically, Pui O and Cheung Sha beaches, as they are the most exposed to the monsoon wind and swell.
The whole Lantau beach scene is laid back and somewhat rural with beautiful mountains acting as a dramatic backdrop to both beaches and wondering cows and buffalo.
Of the two main breaks Pui O is the more sheltered setup with very flat sandy bottoms generating generally soft and lined up waves. The geographical position of the bay also gives plenty of protection from winds especially during a strong typhoon.
Cheung Sha, in contrast, is a more exposed break with peaks scattered all the way down this very long stretch of beach. With generally heavier surf and more wind, this spot usually breaks a few feet bigger than Pui O. On the beach you will find that it's less crowded than on Hong Kong side, so it's definitely an escape if you're just looking for some sun and sand.
While you are in Pui O you can head over to Mavericks where you can eat, drink, skate and surf. They are also huge supporters of local surf and skate brands, and music. On the Cheung Sha side you can stop by Long Coast Seasports to get your fix for water sports.
How to get there:
Cheung Sha Beach
Take the ferry from Central Pier 6 to Mui Wo (35-55 mins depending on the fast or slow ferry). Once at Mui Wo then take bus #1 or #2 to Cheung Sha Beach (25 mins).
Pui O Beach
Take the ferry from Central Pier 6 to Mui Wo (35-55 mins depending on the fast or slow ferry). Once at Mui Wo take bus #1 to Pui O Beach (15 mins).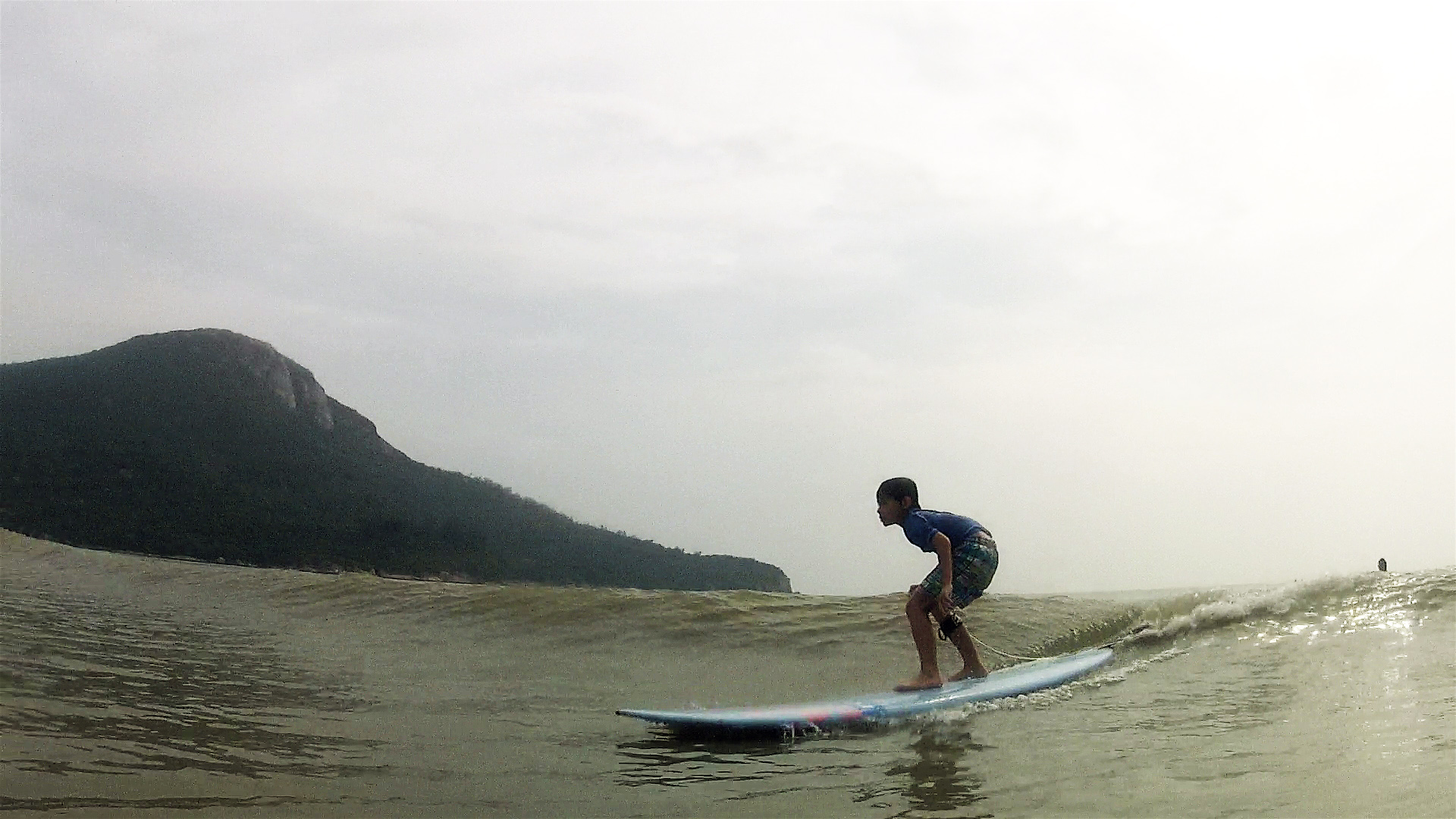 Tips: There are a couple of key places to get your surf and beach gear. Aside from Float Captain, which has just launched a new line of gear, there are local favorites x-game and East Swell, which both carry all the hardware and equipment you will ever need. David at East Swell is also the go-to guy for surfboard repairs!
See you guys in the water!
---
Read more! Explore the rest of our Outdoors section on Localiiz.