Forget swinging by dragon-i or Drop on a Saturday night — the place to be is IKEA. This hip underground Causeway Bay venue might not boast the hottest DJs or sexiest cocktails in town, but who needs all that when you have oodles of comfy sofas to sprawl across and an endless supply of Cola and $9 meatballs?
---
---
Want to cosy up with your crush on a memorable first date, catch a movie on your iPad, or have a long-overdue gossip with the girls over a fluffy cushion or two? Maybe you're not up for a big one after the long day you've had, but that's okay — just take a nap in the NORSBORG two-seater. Take your pick, there are plenty to choose from, and if anyone has the nerve to come by and try to take a peak at your squidgy throne, just remember to keep your eyes only on your mobile phone.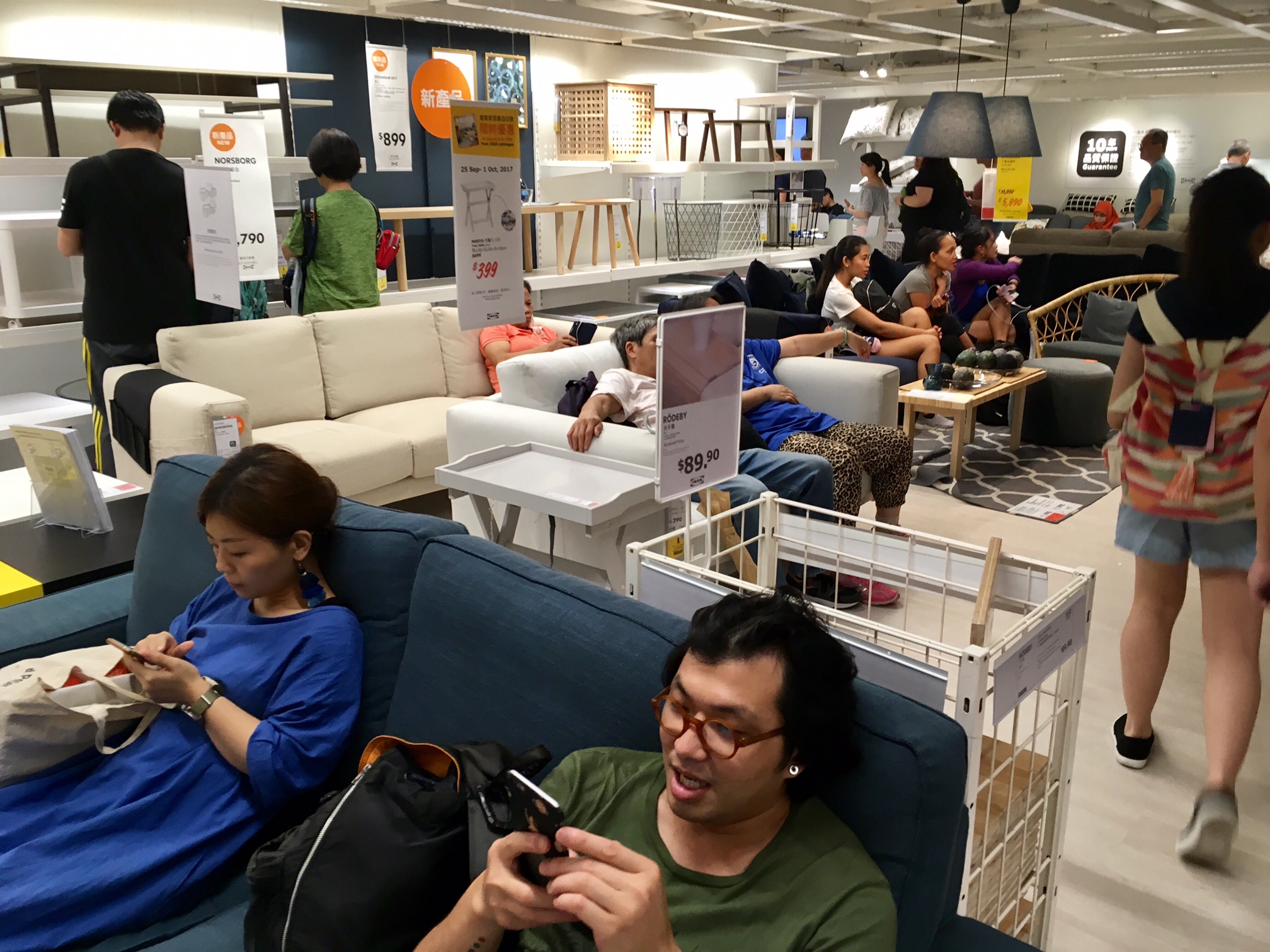 Better still, just close your eyes and pretend to take a nap — they'll never catch on …
Speaking of naps, this club is so fantastic that it even has special designated areas where you can tuck yourself into bed and catch a few z's — we hear the MYDAL bunk bed is a particular favourite with the regulars … just make sure there isn't an old lady already in there first! And if you don't have the patience to queue for that iconic box of juicy meatballs, then why not just bring your own take-out and feed the whole family around a STORNÄS extendable table — beats paying a fortune to eat in an over-priced restaurant, right? (No photo available – anecdotal evidence only).
Oh, and don't worry about police raids here — unless you're the milk police hunting for that Watsons bottle filled with stolen semi-skimmed from the condiments counter.
Really there is no better place to spend a Saturday night in our thriving city than this Swedish hotspot. The only criticism we have is the lack of toilet facilities — oh wait, hang on … is that a display toilet we see?
"Home is the most important place in the world"
– IKEA
(So why not spend some more time there instead of in a furniture store?)

IKEA, Upper Basement, Parklane Hotel, 310 Gloucester Road, Causeway Bay, (+852) 3125 0888

---
Read more! Check out more cool bars and restaurants in Hong Kong.