If you're a sucker for sake, and mad about meat, then I guarantee you will fall in love with TokyoLima, the brand new Peruvian-Japanese fusion hot spot tucked away on Lyndhurst Terrace. Finding the entrance is half the fun, but once you're inside, you're in for a real treat.
---
The Venue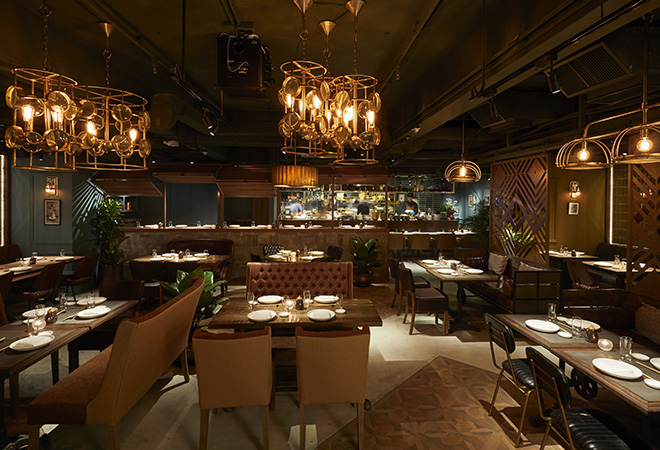 Doing exactly what the name suggests, this late-night eatery brings the vibrant spirit of the two capitals together in one buzzing location where excellent food, friendly service, and cocktails to-die-for take centre stage. It's worth mentioning that this venue used to be Club 18 and therefore has oodles of open space (and an open kitchen) for you and your friends to lounge around and relax in. This is helped by the inviting atmosphere created by the warm lighting and comfy seating.
This latest concept is the brainchild of Manuel Palacio and Christian Talpo of Pirata Group, who brought us Pirata and The Optimist. Like those two popular spots, TokyoLima doesn't fail to impress, and the idea is lovely. Guests can stop by throughout the night for a quick drink and bite to eat, an exploration of the extensive sake menu, or a Nikkei feast of raw, marinated, and seared plates.
---
The Food & Drink
The drinks alone are enough to draw in the crowds, and you'll be blown away by the sweet taste and presentation of the Pisco Flower cocktail ($95) and Sake Martini ($95), as well as the trays of carefully selected, full-bodied sake to share with your table (beware, this stuff is strong!)
The menu is just as delicious as the tipples. The "Ki-mo-chi" Fried Chicken ($110) is absolutely incredible and a definite must order, while the T-3 Vegetarian Salad ($120) with mixed leaves and quail egg is gorgeously tangy in flavour and great for sharing with friends.
You might, however, want to order a few bowls of the juicy, tender, and devilishly good Picanha Grilled Rump Steak sticks ($140) to avoid having a fight at your table.
There's a great mixture of seafood and meats on offer, with the sticks ranking high on our list of favourites from the night. Larger dishes like the hot, seared Lobster Acevichada with chili butter ($360) are great for sharing too, and go really well with a refreshing shot of sake (or three).
And then there are the desserts. I can honestly say that the yoghuty textured Cheesecake ($85) is the most heavenly version of the dessert I have ever tasted. The reason there is no picture of this particular dish is that it was so darn delicious that we didn't even stop to take a photo of it first. If you like creamy, dairy desserts, then you absolutely must try this one. The Matcha Panna Cotta and Semi Freddo (both $85) were a close second, providing a range of flavours and sweetness levels to polish off the feast. Like everything at TokyoLima, these sweets are best enjoyed when shared – except for the cheesecake of course, that's another story.
---
The Verdict
If you're looking for a laid-back vibe any day of the week, then TokyoLima is a great option. Just allow a few extra minutes to find the entrance before you meet your friends (tip: up the stairs and on your left before you actually enter 18 – 20 Lyndhurst Terrace). And make sure you go with people who like to share – or there could be trouble!
TokyoLima, G/F, 18 – 20 Lyndhurst Terrace, Central, (+852) 2811 1152
---
Hungry for more? Check out our latest Restaurant Reviews, or tuck into Hong Kong's Tastiest Late Night Bites.