Bringing some Latino spirit to H Queen's in Central, new restaurant ICHU showcases the best of Peruvian cuisine in a dim-lit modern, bistro-style setting created by award-winning designer Joyce Wang.
---
---
Helmed by Virgilio Martinez Véliz, the celebrated chef behind the award-winning Central restaurant in Lima, the venue aims to honour Peru's 'no-fuss' dining culture where the atmosphere is relaxed, the dishes are shared, and the recipes highlight fresh ingredients and traditional flavours. And it certainly delivers.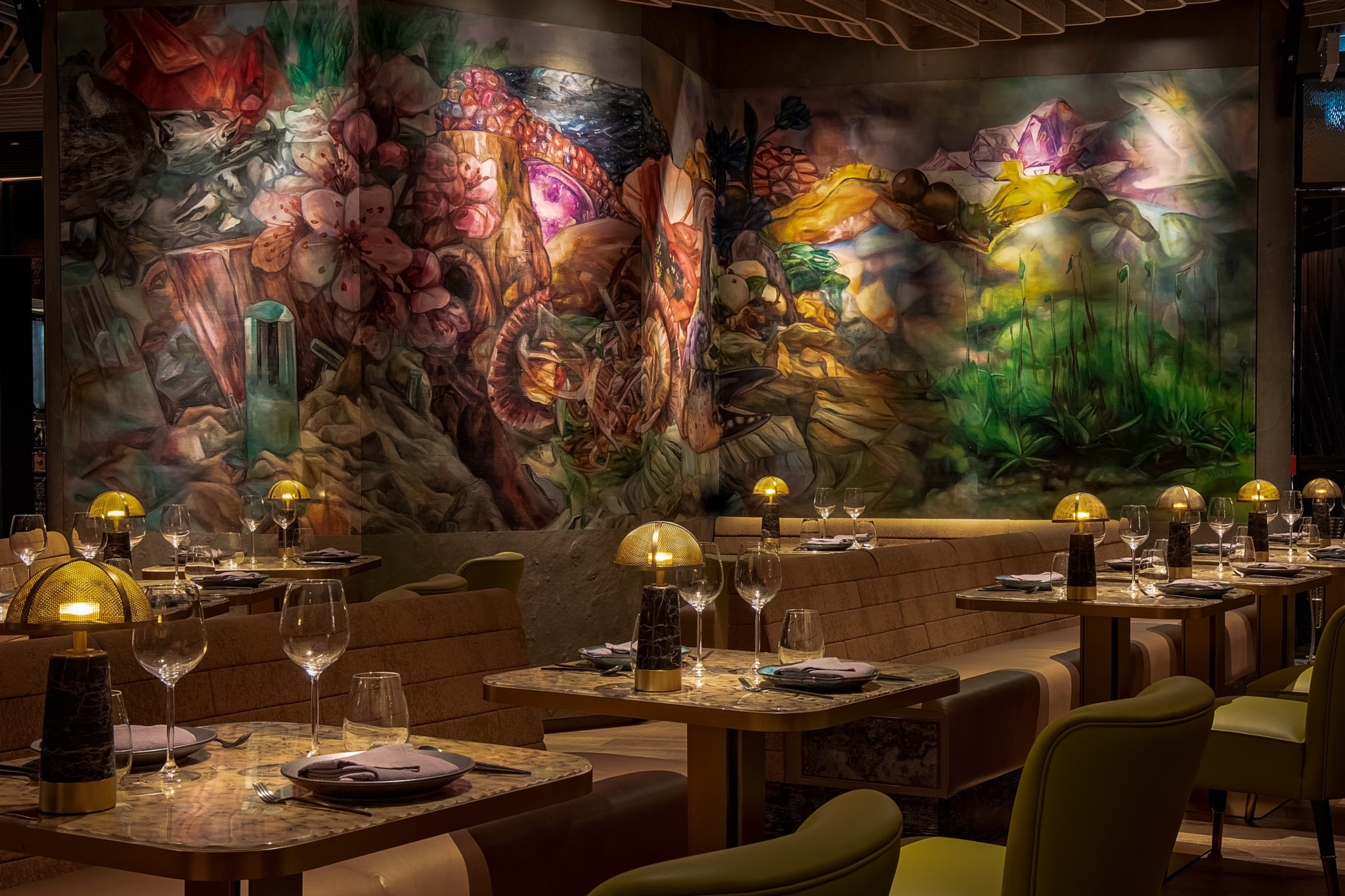 ICHU offers a selection of colourful and mouth-watering dishes such as the punchy Ceviche Clásico ($150) appetiser with fresh snapper, choclo, red onion and sweet potato, and the vibrant green, red, and black Quinoa ($140) served on a layer of creamy goat's cheese. Other tantalising dishes include the Tartar de Lomo con Maiz ($140) with premium wagyu beef striploin and corn, carob molasses, and scallions. Each dish is as flavoursome and as colourful as the last, but there are some clear stand-out orders.
The real stars of the show are the beautifully presented, melt-in-your-mouth Pez Amazonia ($420) sea bass infused with the smoky aroma of ashed leaves, and the saucy Pulpo a Lo Macho ($290) with octopus, piquillo, and cancha corn. Perfect for sharing, these dishes encapsulate everything we know and love about Peru.
And of course, a visit to ICHU wouldn't be a true Peruvian dining experience without a sharp Pisco sour to wash it all down with. The restaurant's carefully designed cocktails pair perfectly with the traditional Peruvian flavours on offer. Those with a sour palate will appreciate the Ichu Pisco Sour ($120), a unique take on the classic South American cocktail with saffron and eucalyptus, while those who prefer something more subtle and refreshing will no doubt enjoy the Camuflaje ($120) with gin, cucumber, lime, and seaweed. Keep your eyes peeled on the spacious outdoor terrace which is soon to open, offering impressive views of Pottinger Street and Stanley Street down below. 
ICHU, 3F, H Queen's Building, 80 Queen's Road, Central, (+852) 2477 7717
---
Read more! Explore the rest of our Food and Drink section at Localiiz.