Trying to stay active in this sweltering Hong Kong heat? Don't be a hoser! Pick up ice hockey, a fast-paced sport that can be played all year round thanks to indoor skating rinks.
---
---
Though the Hong Kong International Hockey Association was founded nearly 40 years ago, ice hockey has grown in popularity only in the last decade. The sport originates from Canada, a country where over 300,000 expats in Hong Kong call home. Not all of them play hockey though! There are currently 1,000+ players of all ages, ethnicities, and walks of life competing in the various divisional league games.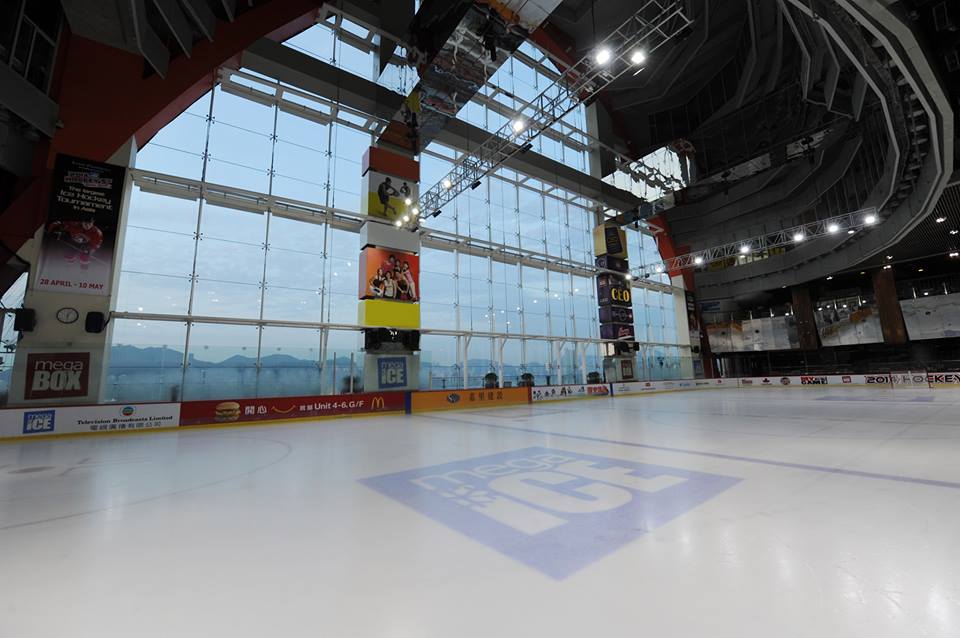 Ice rinks in Hong Kong
MegaIce at MegaBox is Hong Kong's largest and only rink in the city with the ability to host international ice hockey leagues. It is also home to the Hong Kong Hockey 5s, a tournament in May consisting of both youth and adult divisions. Hockey players regularly practice at MegaIce, as well as at The Rink at Elements, and the SkyRink at Dragon Centre. Out of the 12 registered clubs under the HKIHA, six are competitive ice hockey leagues comprising of all ages and skill levels. Ice hockey teams compete from September to May to become champions of their league.
---
Women's Ice Hockey Organisation
The WIHO (Women's Ice Hockey Organisation) has been the largest group of stick-wielding women in Hong Kong since 1993. WIHO welcomes any interested players of any gender, age, skill level, and nationality to learn and compete in the sport. The WIHO partners with several other hockey associations in the city to organise the Hong Kong Women's Ice Hockey League. The HKWIHL is also a part of a feeder system for the Hong Kong Women's National Ice Hockey Team (HKWNIHT), a member of the International Ice Hockey Federation (IIHF) World Championship competition.
---
Photo courtesy of CIHL
China International Hockey League
The China International Hockey League (CIHL) is the oldest adult league in Hong Kong, as well as the only league that allows for full contact on the ice. The CIHL consists of 4 teams: the Hong Kong Tycoons, Kowloon Warriors, South China Sharks, and Macau Aces. Tryouts and draft night for each new season are usually held at the start of September. Each team will draft between 15–17 players and 2 goalies. Games are on Thursday nights at MegaIce. CIHL also runs a youth league, the Junior Tigers, with over 300 players between the ages of 4–18. The CIHL Intern Program provides opportunities for talented hockey players to live and work in Hong Kong, while giving back to the sport through volunteer youth coaching. Tryouts for the 2019-2020 season will be on September 5th. Contact CIHL for more details.
---
Hong Kong Academy of Ice Hockey
The Hong Kong Academy of Ice Hockey runs community and school programs for kids as well. Over 70 percent of youth players currently train under the HKAIH umbrella. They also founded the first ice hockey league for local schools, and the 2018/19 season saw the participation of nine primary schools and seven secondary schools in the league. Retired New York Rangers all-star defenseman Barry Beck heads up the coaching team, and he has high hopes for the next generation of hockey players in the city. Listen up for calls of "Pass the puck, Barry!" when Coach Beck makes an appearance, a throwback to his NHL days.
Equipment is pricey, but available for rent through various teams if you make the cut. Check out Bauer, SWOT, and Hockey Hero if you are looking to buy and upgrade your own set.
There may be a lack of ice-skating rinks in the city, but there is definitely no lack of passion for the sport. If you are looking for a fast-paced challenge, and you're confident on a pair of skates, ice hockey is the sport for you.
---
Read more! Explore the rest of our Fitness section.