In desperate need of clearing the clutter clogging every nook and cranny in your home? Thinking of redecorating but not sure where to start? Applying a little time-honoured Feng Shui insight to your home can transform the space, allowing for a freer movement of chi – positive energy channels. Feng Shui your flat with these handy tips…
---
---
Hallowed Halls
The entryway to your home is the main entry point for chi, so any blockages or restrictions here may prevent flow throughout the remainder of your apartment. Try to avoid storing things here, and opt to tidy shoes in closed storage options elsewhere in the home.
---
Mirror Mirror On the (Right) Wall
Mirrors are a fast Feng Shui fix-it and can cure an array of chi-related ailments. Hang a full-length mirror in an area of your home where it can reflect natural light, and near the entrance to your home, if possible. If you are lucky enough to live somewhere with a green view, hanging a mirror to reflect this and bring nature into your home brings an added air of calm.
---
Purifying Plants
Not only are plants a great decorative addition to your home, these carbon-consuming leaves can actually purify the air you breathe, too. Opt for a palm, English ivy, fern or peace lily. Certain plants are also thought to bring prosperity to the home – if your cash flow could use a little boost, consider a money tree such as the jade tree.
---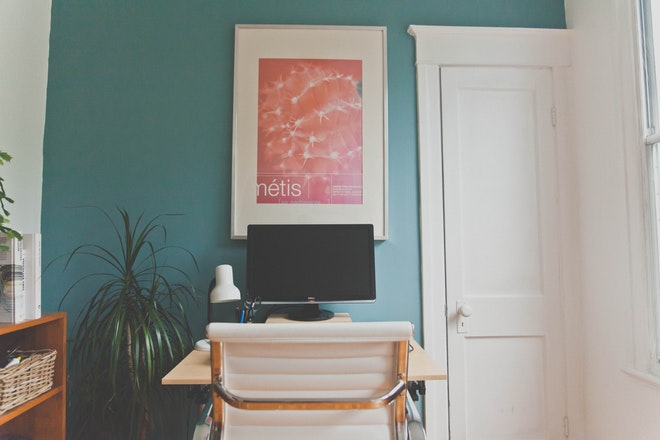 Behind Closed Doors
Bathrooms are infamously tricky Feng Shui zones, so doing your best to minimise the negative impact is essential. Keeping your bathroom clean and tidy inside is not only good hygiene, but it helps minimise any negative chi. Other tips include placing plants here, and keeping the door closed at all times.
---
Don't Knock It
Don't sleep facing directly toward the door if possible – diagonally towards the door is said to be the best positioning. In a Hong Kong apartment, beggars can't always be choosers, so make do with what you can here. Stick with neutral colours in the bedroom, and avoid placing mirrors here.
---
Know Your Flow
The bagua is a pattern that determines areas of significance. This can be used to plot the energy map of your home, dividing the space into nine distinct areas. Mapping out your bagua can help dictate furniture placement and more. Using your personal birth element, you can also feature your most suitable colours prominently throughout the house.
---
Read more! Explore the rest of our Style & Beauty section on Localiiz.