Calling all muggles! At long last, after twenty long years of waiting (wow, we feel old), a brand new Harry Potter themed cafe has arrived in Hong Kong with some seriously magical potions to boot. Inspired by the wonderful wizarding world of J. K. Rowling and the "boy who lived", the adorably named 9¾ Cafe is everything Potterheads could dream of – and thankfully, they don't have to run into a brick wall to get there!
---
---
That's right, we no longer have to jump on a plane to Universal Studios in Osaka or Florida to fill our bellies with Butterbeer – it's available right here on Yi Chong Street in Mong Kok. Nor do we have to venture all the way to King's Cross in London to snap the ultimate pic of us half-disappearing into a brick wall with a trolley and owl, because this magical cafe has it all!
Once you slyther-inside (haha), the whole cafe is decorated with genuine Harry Potter merchandise from the owners' personal collection – everything from broomsticks and wands mounted on the walls, to old spellbooks and even a sorting hat on the shelf (please let us be Gryffindor). As an extra touch, there are even magic wands and Potter-style glasses for customers to pose with and take enviable Instapics.
It's not just the decor that wreaks of wizardry either. Despite the cafe still being in its trial period after a soft opening, the owners are sirius (oh yes we did) about their menus, offering up an array of Western-style cuisine with food items named after mythical themes and characters like The Dementor's Kiss ($138), Forbidden Forest Aragog Salad ($72), and The Order of the Phoenix ($118). The imagination doesn't stop there – aside from our well-loved Butterbeer ($48), the cafe also has a range of potions like the Polyjuice Potion, Felix Felicis, and even an Amortentia love potion for $55 a pop.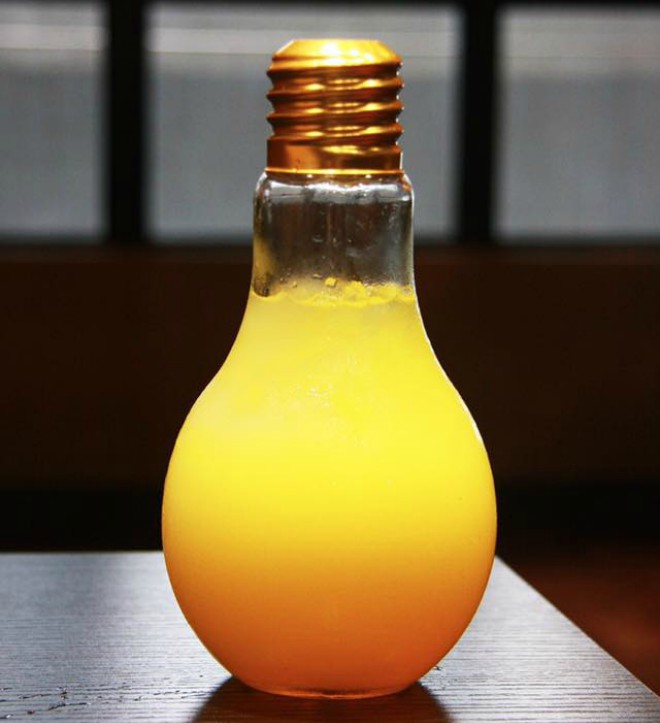 So what are all you muggles waiting for? Call now to book your spot at the 9¾ Cafe because news travels fast – in fact, this week's bookings have already filled up!
9¾ Cafe, 4/F, Prosper Commercial Building, 9 Yin Chong Street, Mong Kok, (+852) 9432 6555
---
Read more! Take at look at our Top 10 themed cafes in Hong Kong or check out our Food & Drink section.