Whether you're shopping for a tech-head in your family, or creating a wish list for yourself, these are the gadgets that should be on your Christmas gift list this year.
---
---
1. iPhone XS Max
This year's flock of new iPhones included an update of last year's bezel-free X, but the real star has to be the super-sized version, the XS Max. With a whopping 6.5-inch screen covering the full front of the device, you get a really large display, and with a 2688 x 1242 pixel resolution, it's super high res. The phone features Apple's latest A12 processor, a dual 12-million-pixel camera on the rear, with optical zoom and 4K video, and a 7-million-pixel camera on the front for selfies, Animjois, and Memojis. There are also now dual sim card slots so you can ditch that second work phone.
Apple, from $9,499
---
2. DJI Mavic 2 Zoom
Following on from the huge success of the Mavic, the Mavic 2 comes in two variations: the Zoom, and the Pro. While the Pro offers a high end 20MP Hasselblad camera for optimum image quality, the Zoom allows you to move from a wide angle 24mm view, to a more standard 48mm zoom, and even up to a 4x magnification, using the digital zoom. This allows you to create more cinematic videos or still images from the air. Both versions are also packed with a range of other nifty features, such as Hyperlapse, HDR and obstacle sensing, and a maximum 31-minute flight time.
DJI, from $9,799
---
3. Fujifilm X-T3
Though everyone loves to take a quick snap with their phone, when it comes to capturing great shots, they are still no match for a proper camera. Fujifilm's X series is a range of bang-up-to-date mirrorless digital cameras that have a real retro feel, with lots of dials and buttons to give you more control over your shots. The X-T3 is Fuji's latest model and for the technically minded, features a 26.1-million-pixel APS-C sensor, 256-zone metering, and 80-51200 ISO, with a 3.69-million-dot EVF and 3-inch rear screen. It also shoots video in HD at up to 120 frames per second and can use the full range of X-mount lenses.
Fujifilm, from $11,699
---
4. Bose Home Speaker 500
At a time when you wouldn't even consider buying a speaker unless it was a smart speaker, the new Bose offering still manages to stand out. The brand has a reputation for producing powerful, room-filling audio and the new home speaker 500 promises more of the same. It features two custom drivers to create a wide soundstage from the single speaker, by bouncing the sound off the walls of the room. There is a small screen on the device which can display album artwork, but more interestingly, it includes Bose's microphone technology from its headsets to provide a virtual assistant. Currently this is in the form of Amazon's Alexa in supported regions, but Google Assistant is also due to be added soon, as is Airplay 2 compatibility for easy connection to Apple devices.
Bose, from $3,499
---
5. Lenco L-85 USB turntable
Vinyl remains the most hipster way to listen to music, but we have to admit there is something pleasing about those crackles and pops from the needle on a record. If you're looking for an affordable way to play your collection, the Lenco L-85 will be right up your street. It comes in a choice of four colours and includes both RCA audio outputs to plug the turntable into a speaker, and a USB slot to allow you to convert those records into digital files to take that sound wherever you go. Those looking for something a bit more upmarket should also consider the Sony PS-XX500.
Amazon, from $1,003
---
6. Sphero R2-D2 Droid
This is the droid that Star Wars fans are looking for. Standing at 17cm high, the R2 unit can be controlled via an app on your phone, allowing it to move around under your control or roam free, giving out all the boops and beeps you'd hope for. It can also interact with other droids in the collection, including BB-8 and BB-9E. The magic really happens though when you sit down and watch the movies, as it adds its own sound effects to the action. Just don't take it to the 'dark side'!
Sphero, from $1,428
---
7. GoPro Hero 7 Black
GoPro's new flagship action camera offers a raft of features that are designed to get the very best video content. Its biggest addition is the new Hypersmooth image stabilisation, which as the name suggests, takes all the shakes out of your shots. It also features a clever time-lapse mode call TimeWarp, for smoother hand-held time-lapse pieces, 4K video at 60 frames per second, 8x slow-mo, and waterproofing down to 10 meters. There are also Hero 7 Silver and White versions, which are stripped back versions of the camera, if you don't need all the bells and whistles.
GoPro, from $3,300
---
8. Apple Watch Series 4
Are wearables a gadget too far? We don't think so. Anything that offers an alternative to walking phone zombies has to be a good thing. Apple Watch's Series 4 update is the first real design change the device has seen, offering a screen that's over 30 percent bigger than the previous model, as well as featuring a new electrical heart sensor, haptic feedback on the digital crown, and fall detection to call for help in an emergency situation. It's still waterproof to 50 meters, and comes in a range of versions, including aluminium and stainless steel cases, and Hermes and Nike editions.
Apple, from $3,199 
---
9. Nintendo Switch
The Switch is a home games console and portable handheld console all in one. The Joy-Con controller can be configured to work as two controllers for multiplayer, one single controller for playing on your home TV, or connected to the portable screen to become a handheld device. There is a range of games for adults and kids alike, from classics like Mario Kart and Super Mario Party, to popular franchises, such as Fortnite, Minecraft and Fifa 19. There's also the Nintendo Labo, which is a series of DIY carboard projects that incorporate the Switch to bring them to life.
Nintendo, from $2,590
---
10. Samsung Q900R 8K TV
If your 4K TV still doesn't have enough resolution, then try Samsung's new 8K TVs. An 8K resolution – that's 7680 x 4320 – feels much more real than 4K ever could, with a depth that is like looking through a window. Samsung's Q900R models were released in October in the UK and US as part of the QLED series that feature premium levels of colour, contrast, and dynamic range. They include a 65-inch, 75-inch, and 85-inch version (which really would fill the average Hong Kong apartment) and are expected to come to the 852 very soon.
Samsung, from $51,000 (based on UK price)
---
New Games
FIFA 19
This season's edition of the popular football game is available on Xbox One, PlayStation 4, Nintendo Switch, and PC.
Call of Duty: Black Ops 4
The multi-player first-person shooter features more zombies, guns, and grit than ever. Available on PlayStation 4, Xbox One, and PC.
Red Dead Redemption 2
The follow-up to the popular Western-styled action shooter from the makers of Grand Theft Auto, available on PlayStation 4 and Xbox One.
Super Mario Party
A series of family friendly mini-games featuring the Super Mario characters, available for Nintendo Switch.
Super Smash Bros Ultimate
One-on-one battles featuring a range of characters from the Super Mario and Bandai universes, including Pokémon, Donkey Kong, Zelda, and Street Fighter. Available for Nintendo Switch.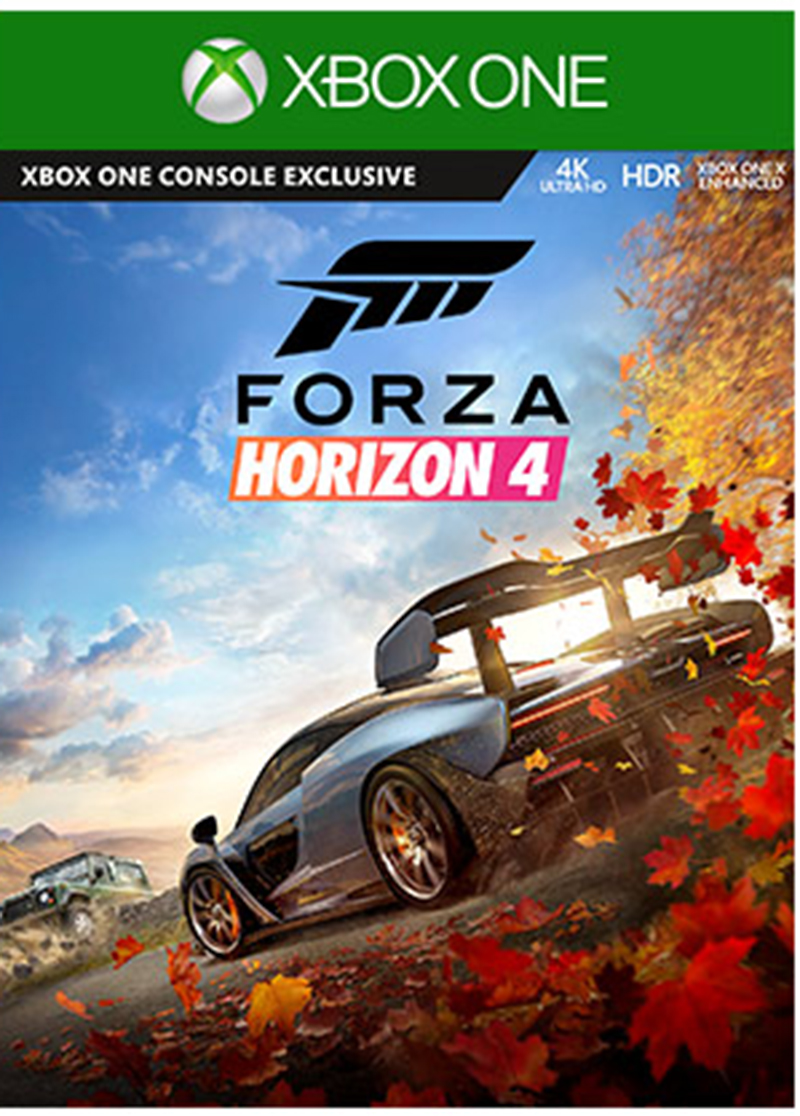 Forza Horizon 4
The Forza franchise takes driving games to a new level with classic locations and cars. Available for Xbox One.
---
Read more! Check out the 5 Awesome Travel Gadgets and Accessories from Taobao, or explore the rest of our Tech section.