Adam Ruszkowski is a documentary filmmaker and freelance cinematographer based in Hong Kong. For the past six years, Ruszkowski says he's been "exploring the city and finding my place in it".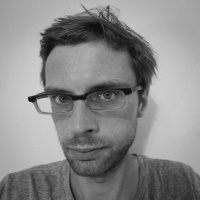 At the time of shooting this video I hung out with refugee union people in Central, I recorded their stories and planned a longer video. I was critical of the Hong Kong government because of the way they dealt with the issue. I started filming refugees but also foreign domestic helpers having their picnics all over town on Sundays. I was already interested in the subject after I shot a short documentary on Serving Islam Team Hong Kong. These shots merged together and I also added additional b-roll footage that fit the mood.
I wanted to give an impression of a city that is weary, beat, with its underclass, gritty population permanently on the streets. I chose black and white and David Darling's music to emphasize this feeling.
Editing the video I was thinking of rootlessness and alienation of modern migrants but also of Hong Kong's Chinese population stuck between cultures and identities. I thought of community without identity, of globalized economy. All these issues are interconnected and vivid in Hong Kong with its colonial history, first world appearance, financial hub position, and massive underclass in the middle.
Do you have a story you want to share with Localiiz? Email news@localiiz.com with your photos, videos, or written story for consideration. Anything goes and if we like it, we'll share it.