For many of us, the thought of being covered head to toe in a full body resin cast for hours on end might sound like our worst nightmare, but not for Olympic gold medalist Lauren Perdue.
The brave young athlete took it in her stride to undergo the process of creating a life-size sculpture of herself, which will feature in the impressive new 3D art exhibition Swimming by the Harbour, which opens this week in the the forecourt of Harbour City.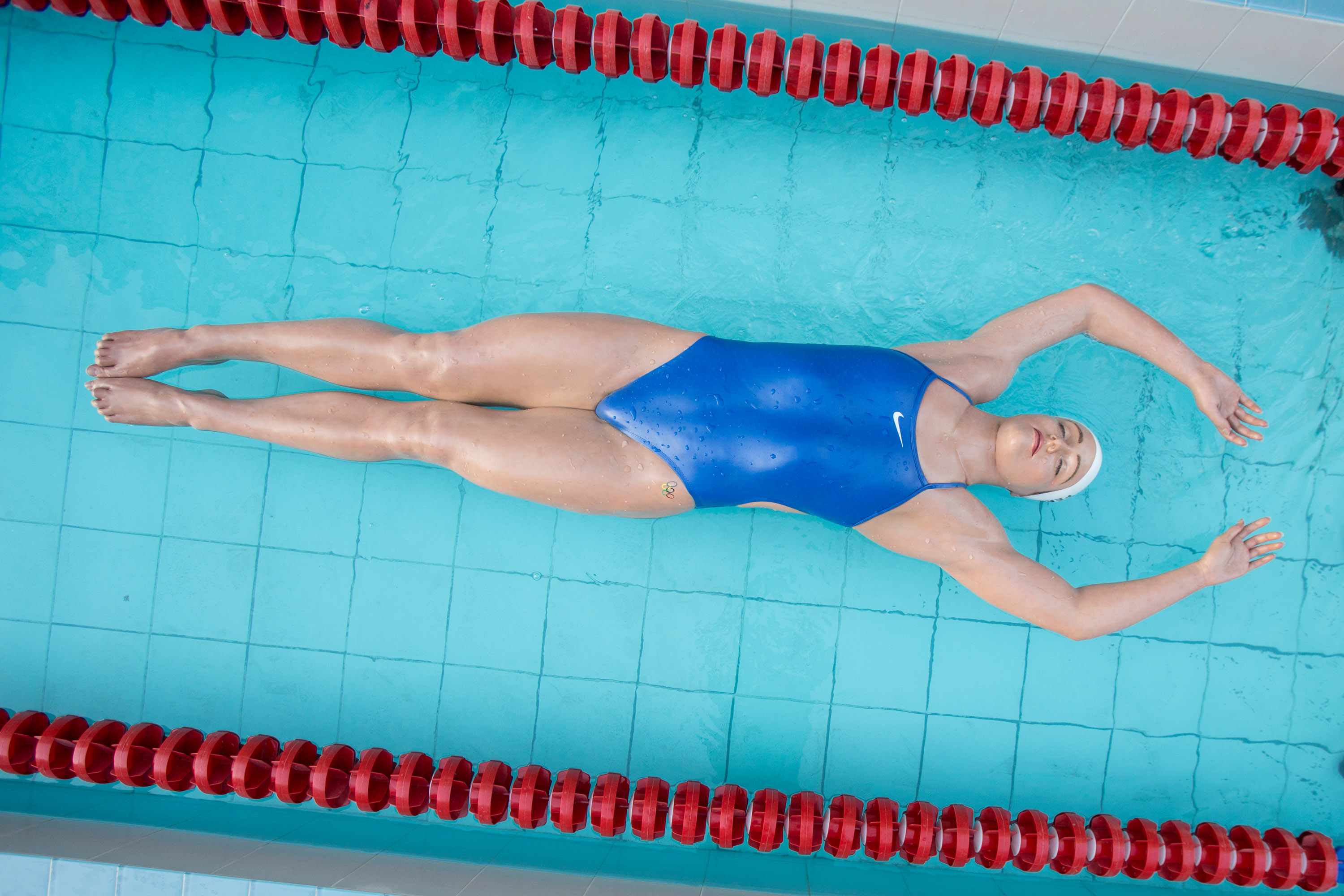 The show features an impressive illustration swimming pool and six "real people" sculptures created by world famous hyperrealist sculptor Carole A. Feuerman, who was invited to transform the public area into an interactive street art that connects the audience with their surroundings and brings a touch of summer to the city.
And Feuerman certainly succeeded. Alongside the eye-catching portrait of Perdue swimming in the pool, a swimmer relaxes on a life buoy, while another poises on a silver ball next to the pool. The elegant display is made all the more realistic by the presence of water and interactive technology, and the public can also experience the illusion of looking into an abyss of glacier when they stand at the edge of the pool and look into it.
Organisers at Art in the City at Harbour City, who are hosting the show, hope the presence of these realistic figures will encourage visitors to relish the season and revel in the fact that summer is back. Well we certainly can't wait to jump in!
Catch the show from 10am till 10pm until July 5 at Harbour City and watch the behind-the-scenes video below.