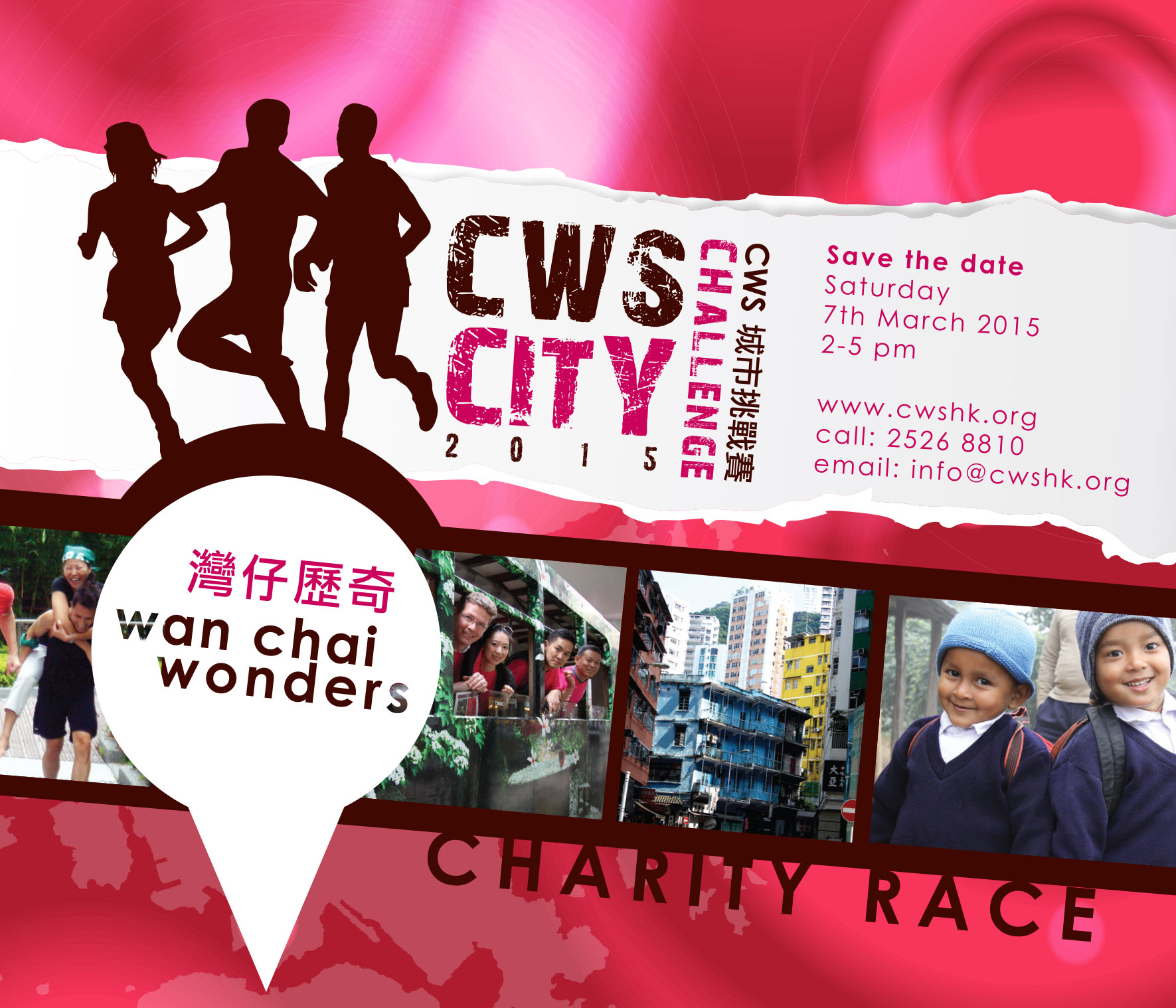 What: All you need to know: Join a creative and fun charity race to help Child Welfare Scheme (CWS), the people who care for Nepalese children rescued from corrupt orphanages. They offer a medical check up and counseling to help rehabilitate the children, track down the children's families, and get them home. So sign up and do some good! Visit the website for more information and registration.
When: March 7, 2pm-5pm
Where: Wan Chai
Price: Donation entry per team max 5 people, click here for more information.