It's that time of year again. Wipe your tears of sadness (or perhaps joy?) and kiss your kids goodbye as they once again embark on an adventurous academic year. With new friends, new teachers, and new knowledge on the horizon, it's only fair that your little ones are geared up with new stationery too, right? Well, you're in luck, because we've rounded up the best stationery shops in Hong Kong to fill up those pencil cases and backpacks with all the goodies your kids will need. We promise we won't tell if you sneak in a few items for yourself too!
---
---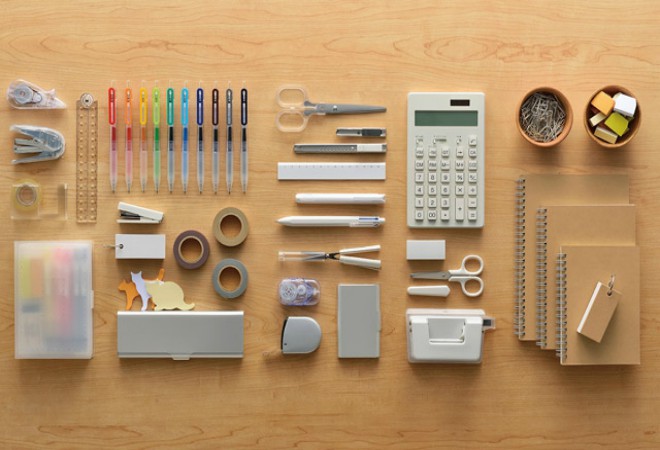 1. Muji
There is no messing about when it comes to Muji. If keeping things to a minimal is what you're after, their simple and straightforward stationery is the perfect solution amongst what's available in Hong Kong. Best of all, their price tags are incredibly wallet-friendly. Even if you do go overboard with all the must-have items, you can always keep things organised with mini desk-drawers that will keep every loose paper clip in place. Now your messy little monkeys won't have any excuse not to clean up!
---
2. The Tree Stationery & Co.
Next-level stationery in Hong Kong? We're talking about stationery that is made with intention. The Tree Stationery & Co puts a lot of thought into their products, designing and crafting personalised stationery and gift items that the team curates personally. For them, a notebook and pen aren't just things you pick up and go with; they are tools for visualising thoughts and knowledge. The idea is also to find balance and serenity amidst the busyness of Hong Kong. How inspiring!
The Tree Stationery & Co, 2/F, 10 Matheson Street, Causeway Bay | (+852) 2598 4328

---
3. Kikki.K
With a wide range of uniquely-themed journals and notebooks, Kikki.K has got all your scribbling needs covered. From gratitude journals to year-round planners, you can help your little ones develop an organised habit from early on (they even have a 10-year planner!). With a brand-new location in the Hong Kong MTR Station, your kids soar through the year with all the latest gear from the Sweet 2019 Woodland Wanders collection that inspires you to be adventurous and embrace the splendour of nature. We're not saying you have to splurge on their adorably-designed items, but we know we will.
---
Read More! Do you know all about the top universities in Hong Kong?
---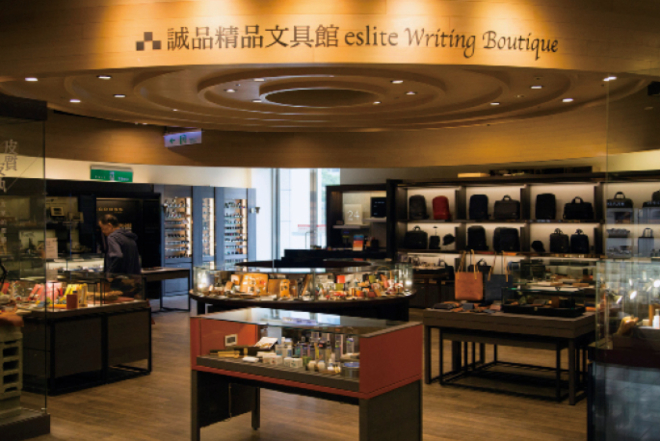 4. Eslite Bookstore
In 2012, Taiwanese book giant Eslite established their first overseas store in Causeway Bay. Now they have two other branches in Tsim Sha Tsui and Taikoo and it's any book lover's heaven. Not only do they have a large collection of books of all different genres, but they also have floors dedicated to stationery, handicrafts, and even accessories! For anyone looking for that Taiwanese flair in detailed handiwork in their stationery, this is the place to be.
Eslite Bookstore, 8/F–10/F, Hysan Place, 500 Hennessy Road, Causeway Bay | (+852) 3419 6789
G/F & 1/F, 18 Tai Koo Shing Road, Taikoo Shing | (+852) 3419 1188
Star House, 3 Salisbury Road, Tsim Sha Tsui| (+852) 3419 1088
---
5. Journalize
While modern technology continues to dominate our world, it might be tough trying to convince your kids that nothing beats a good old-fashioned handwritten letter, or that putting pen to paper is the way to go when it comes to journaling. Perhaps Journalize can help with that. Conveniently located near Victoria Park in Causeway Bay, this is a small and independent shop that has a variety of rare stationery products imported from all over the world, with a large focus on handwriting tools and materials. Their items are usually sold at a much lower price than at other chain stores in Hong Kong too, so it's definitely one to check out.
Journalize, 6A Moreton Terrace, Causeway Bay | (+852) 3565 6455
---
6. Artland
This arts and crafts haven has everything from ceramics materials to all the shades of green you'll ever need. Even if you are spoilt for choice, their extra helpful staff are always happy to guide you through any questions you may have about getting a school project done, or simply stocking up on crafts essentials. They even host art exhibitions featuring local artists from time to time, so if you have yourself a little Picasso in the making, Artland is surely one not to be missed.
Artland, 3/F, Lockhart Centre, 301–307 Lockhart Road, Wanchai | (+852) 2511 4845
---
Read more! Find out all about the different types of schools in Hong Kong.
---
7. Colour EXP
Colour EXP is an art supply concept shop and a cosy place for culture enthusiasts to hang out and meet new friends. The staffs are passionate about art and well-versed in product knowledge, and there's even a corner with testers for customers to try out products to make an informed purchase. They regularly host art workshops as well. Next to their massive collection of art supplies is a café kitchen that provides delicious food and drinks for anyone who just wants to hang out and soak in the creative vibes.
Colour EXP, 8/F, Front Block, Ming Sang Industrial Building, 19–21 Hing Yip Street, Kwun Tong | (+852) 2511 4845
---
8. Log-on
Usually found next to City'super, Log-on is your dose of intense Japanese kawaii-ness. Inside, you will find yourself standing in the midst of Lego day planners, Pac-Man staplers, or even erasers disguised as a plate of sushi! While your children run around gawking at fish-like pencil cases, parents can enjoy strolling through aisles of strangely-innovative tech and gadgets, as well as the latest beauty products from Japan.
---
Read more! Spend a rainy day at some of the best bookstores in Hong Kong.
---
9. The Commercial Press
While The Commercial Press focuses more on putting books up on shelves, they still have a large collection of stationery that will meet your basic needs. With over 25 branches dotted all around Hong Kong, it is the perfect place to get your shopping done while you're out and about. The range and variety of stationery available varies depending on the size of the branch, so head on over to their flagship store in Causeway Bay and you are bound to find what you're looking for. Plus, their Kiddyland store, completely dedicated to children's books, toys, and activities, is just across the street!
The Commercial Press, locations vary
---
10. Smiggle
Bold and funky, Smiggle will have you falling in love with their brightly-coloured backpacks and quirky cartoon characters in a second. Equipped with everything from a scented silicone pencil case to plush hamburger notepads, your kids will never again have a dull day at school!
Originally published on August 13, 2018 by Jenny Leung. Updated on August 23, 2019 by Ching Yuen.
---
Read more! Check out the 10 best pre-schools in Hong Kong or explore our Family section on Localiiz.