The Year of the Rat is almost upon us, and to help you get off on the right paw this Chinese New Year, our friends over at Sam the Local have put together a list of the major things to do and not do in order to bring you prosperity, lucky, and health all year long. Kung hei fat choi, Hong Kong!
---
---
DO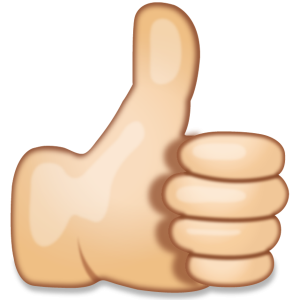 1. Deep cleaning
Although keeping your teeth in tip-top condition is always recommended, we're talking about doing a deep cleaning throughout your home. Sweeping and wiping away the dust of the past year is a way to say farewell to the old and welcome all of the good fortune that is coming your way during the new year. Don't worry, it's also frowned upon to clean during the first three days of the new year so even though this sounds tiring, you'll be able to rest soon enough.
2. Put up decorations
After giving your home a rigorous clean, put up red decorations around the place because red is the colour of good luck in the Chinese culture, which is why almost everything you see regarding Chinese New Year will be red. These decorations usually come in the form of couplets (two lines of poetry usually hung vertically on the sides of a door frame), paper cut-outs, and lanterns. A very common decoration is a paper cutout of the 福 character (meaning good fortune) which is displayed in windows. Ever notice that this decoration is usually put up upside down? That's because the Chinese character for upside-down 倒 sounds like the character for arrive 到 so therefore if you put the 福 character upside down, it means that good fortune is arriving.
3. Buy new clothes
Good news for shopaholics! In order to set the proper tone for the Year of the Rat, it is necessary to buy a new set of clothes (all the way down to your underwear) and wear it on New Year's Day. This is to symbolise having excess wealth to buy new things in the coming year and making a fresh start. It is also said that the new clothes should not be white or black since these colours are often associated with death. An excuse to shop? Don't mind if we do.
4. Eat, eat, and more eating
There is a lot of eating to be done during this period and it all starts on New Year's Eve when the whole family get together for a reunion dinner. Bringing the family together for this occasion symbolises unity for the coming year. So what exactly should you be eating during the Chinese New Year period? Check out the goodies below.
---
DON'T
5. Wash or cut your hair
Washing your hair during the first three days of the new year or cutting your hair during the first fifteen days symbolises washing or cutting away all of the good fortune and good luck for the year, so hold on to those lucky locks!
6. Clean
As previously mentioned, it is discouraged to clean during the first three days of the new year because it will sweep away the good fortune and good luck. A great excuse to kick back and relax.
7. Buy shoes
For the first fifteen days of the new year, don't buy shoes because the character for shoe, 鞋, sounds like a sigh and you definitely don't want to start the new year with sighs.
8. Give clocks or watches as a gift
Giving someone a clock or a watch is similar to wishing them death. The characters for "giving clock" are 送鐘 sound like the characters for attending someone's funeral—a definite no-no.
Although these are all superstitious steps to take, are you willing to risk having a miserable year? We sure aren't. Happy Chinese New Year, Hong Kong!
---
Read more! See what's on in Hong Kong, and check out our Culture section.