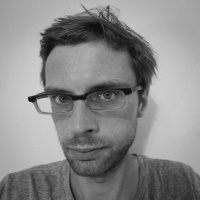 Adam Ruszkowski is a documentary filmmaker and freelance cinematographer based in Hong Kong. For the past six years, Ruszkowski says he's been "exploring the city and finding my place in it".
My 7/11 blues video was recorded spontaneously although I knew what I was doing taking my friend to Tsim Tsa Shui. I expected an interesting evening and knowing my friend's mindset (he is a retired christian minister, an old beatnik, and sociologist), I hoped for something worth filming.
We were doing interviews inside the Nepalese community that day and I decided to take him to the TST area afterwards. The singer in the video was introduced to us by other Africans we had met there after an hour or two of discussing politics and pop culture.
It was an interesting crowd with great stories and dynamics. They were apparently proud of her singing skills and wanted to show her off. She performed for us and it lasted a long while. What you see in the video is just a small part of the whole performance that night. She wanted to be filmed and she couldn't stop singing.
Very fast the whole scene became bizarre, Hunter S. Thompson style. There was an intriguing political/sexual undercurrent to the whole thing and that's probably the most fascinating aspect of the video for me. It was subtle but powerful, most of it probably unconscious on their part, and it gave the video it's satirical twist.
Overall it was great fun to be there and to hear her amazing voice but I can't help thinking about all the possible contexts. The night didn't end there, the girls took us to an underground African nightclub not far from the 7/11 but that's a different story.
Do you have a story you want to share with Localiiz? Email news@localiiz.com with your photos, videos, or written story for consideration. Anything goes and if we like it, we'll share it.