Having endless amounts of salons, hairdressers, and spas in Hong Kong is all well and good, but when you're working constantly, or if you're just lazy, then organising a bit of self-maintenance can be a real chore. Thankfully, some rather enterprising people in our city have had the exact same thought, streamlining the process to make it ridiculously easy to get just about any treatment going. So we've scoured the app store to find five that really stand out – enjoy!
---
---
1. BloomMe
One of the first apps in Hong Kong to let you book beauty appointments on the go, BloomMe are relative veterans at this point. They've managed to build a base of more than 1,000 partner spas and salons, offering 15,000 treatments throughout the city. Many of Hong Kong's best spas and beauticians are listed among their nine categories with names like Toni & Guy, Zhen Spa, Caudalie, and Paul Gerrard all popping up to give the app a decidedly exclusive feel. It's a good package that makes booking massages, haircuts, facials, blow drying, manicures, pedicures brows and lashes, waxing, and makeup easy peasy!
What it's like to use: One of the best things about BloomMe is that it's set up for you to grab an appointment in a pinch. If a slot is available, even if it's only minutes away, it's yours if you want it. It's beautifully streamlined to put a focus on speed and availability, letting you pay ahead of time by credit card which is super useful. The daily discounts of up to 30 percent off various treatments also mean you can pick up an absolute bargain!
Download here for Apple and here for Android
---
2. Diyi
Whereas the other apps on our list offer a range of services, Diyi is wholly focused on massages, so if you're looking for a bit of stress relief, then look no further. No matter what your ailment, this handy app will sort it so you can go somewhere within 10 minutes of your location (it's clever like that). You can book directly through the app, request a male or female masseuse, or get in touch with the spa or salon through the app to find out more.
What it's like to use: Getting a massage in Hong Kong can be treacherous even if you have the best intentions. If you walk into the wrong place you could get caught in a seedy situation – which isn't conducive to a relaxing time! Diyi is ideal then as it only lists the more reputable of parlours, while still being within walking distance of wherever you are, meaning you never have to second-guess what you're in for before you walk through the door. A godsend.
Download here for Apple and here for Android
---
3. Fab Pros
Another app that conveniently allows you to book a beauty treatment on the go, wherever you fancy. Fab Pros offers a huge array of services including hair styling, spa facials, makeup services, nails, massages, waxing, fitness, and even weddings! It won't be long until you can pretty much run your entire life through this handy app the way they're going!
What it's like to use: FabPros puts a larger onus on using individually vetted stylists and beauticians as opposed to sifting through numerous salons in the city. The idea of letting a stranger in your house might seem a bit daunting, but FabPros carefully choose all their professionals and individually screen them. They even have profiles for every stylist so you can see what they specialise in. It makes for a more direct, one-on-one experience where you feel like you're engaging with the service as opposed to just being another customer, which definitely makes this app stand out.
Download here for Apple and here for Android
---
4. Sponge

The brainchild of former New York lawyer Diane Younes, Sponge is the busy working woman's dream. It allows you to basically do anything any other app on our list can do, but through their website, which is very handy if you don't have a smartphone. Sponge allows you to book anything from two hours to a month in advance, and is therefore ideal for those of us who are meticulous with our scheduling. In a bid to save time on booking specific treatments, Sponge also offers sets which incorporate multiple treatments in one session.
What it's like to use: The whole point of this site is to streamline the process of having treatments done and Sponge really succeeds in doing so. Some may lament the linearity of choice – with services categorised into fun titles such as 'the believer' for eyelash extensions and 'the athlete' for a customised braid. This might seem a little odd, but there's something kind of intuitive about being told straight-up what the options are without obsessing over what you should have done – it makes the decision making process a bit easier. This service is the one if you really don't have time to be thinking over every detail of what you want to have done.
Click here to book an appointment
---
5. WeCut
With the hectic schedules that are synonymous with living in Hong Kong, it's not easy finding time to do some pampering, but with WeCut, the salon comes to you! Created by a group of top stylists in Hong Kong, WeCut provides beauty services at home, in the office, at the hotel – basically anywhere within reason. Services include hair cuts, blow drys, hair dyes, makeup, nails, and eyelash extensions, all with with a simple tap or two on your phone.
What it's like to use:  From the get-go, it's pretty easy to tell that WeCut was created by an industry veteran – Vic Kwan who has been styling for over 20 years with Il Colpo Group. The app's intuitive and easy to use, yet still lets you customise the specifics. For example, when booking a haircut, you can specify the current length of your hair, dying requirements etc, making it much easier for you and the stylist to have something of an understanding as to what you're after. One of the biggest benefits of this app is that it's very much community-driven, with ratings for each stylist provided by other users, giving you that extra bit of confidence when taking the leap!
Download here for Apple or here for Android.
---
Style Brigade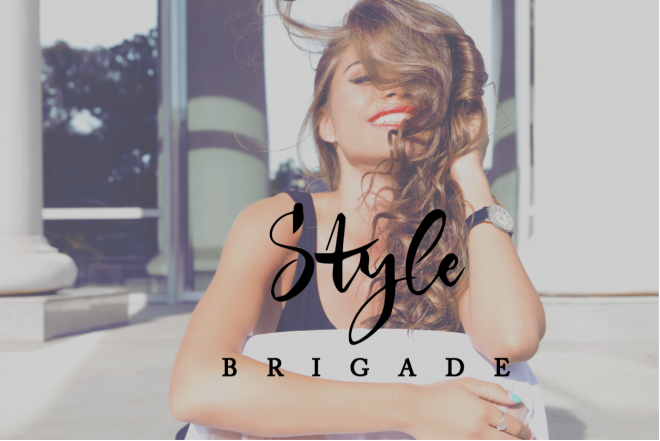 If making bookings through a few apps and taps is too complicated, or you simply prefer doing things the traditional way, then Style Brigade is a great option. With a huge database of stylist and salons available, all you have to do is select the type of service you are looking for, choose a particular date and time, and you're set to go. For stylist appointments, you can even decide on the location of the booking, so whether you're getting ready for a big night out with the girls, or just want to get your hair treatment done in the comfort of your own home, you are sorted.
Click here to find out more and book an appointment.
---
Read more! Check out our Style & Beauty section on Localiiz.