For many of us, grabbing a steaming cup of frothy cappuccino on the way to work is the best way to kick start our busy day. Knowing where to find a decent cup, however, can be a challenge. Lucky for us, born and bred Hong Kong food blogger and avid coffee lover Christy Ma (aka lolleroll) reckons she knows just where to find the perfect caffeine fix.

When you've been having cappuccino every day for years, Starbucks gets a little boring and mediocre. I usually switch between Coffee of the Day (the bargain option), Cappuccino, and Ristretto Bianco (a stronger version of cappuccino to put it unprofessionally). If even these options are getting old, treat yourself to something better. Here are four places that make my favourite cappuccino.
---
1. Fuel (for strong coffee)
I hate Fuel for being so expensive; they charge $48 for cappuccino and it's not that big either (probably smaller than Starbucks' tall size). But there's a reason why they're still so busy anyway. They probably do the best coffee I've had in Hong Kong – their coffee is strong, distinct, and perhaps edging towards a hint of sourness. Plus, the taste is always consistent.
Fuel is located in the basement level of Landmark and P3 of IFC (both in Central). Cappuccino costs $48.
---
2. 18 grams (for balanced coffee)
18 grams is probably my second favourite. The coffee taste in their cappuccino is just about sufficiently strong, though much milder than the one Fuel serves. I'd say the overall texture and taste is quite pleasantly balanced and hence it's always my go-to coffee on the weekends. Though that's also because they don't have one in Central, so it's not really accessible during weekdays!
18 grams is located in Citysuper of Harbour City (Tsim Sha Tsui), 15 Cannon street of Causeway Bay, Gala Place in Mong Kok, Sai Kung, 77 Wing Lok street of Sheung Wan and others. They charge $36/42 for small/large. 
---
3. Brew or Drip (for a thick creamy cappuccino)
Brew or Drip's cappuccino is often my go-to coffee when I feel like treating myself on weekdays. The coffee taste is just about enough, though not as strong as the one from Fuel and slightly less strong than the one at 18 grams. What I like about this one is they foam up the milk really, really well – it's very smooth, thick, and creamy.
Brew or Drip is located in Chater House, Central. A cappuccino costs $40.
---
4. Barista Jam (for good old fuss-free coffee)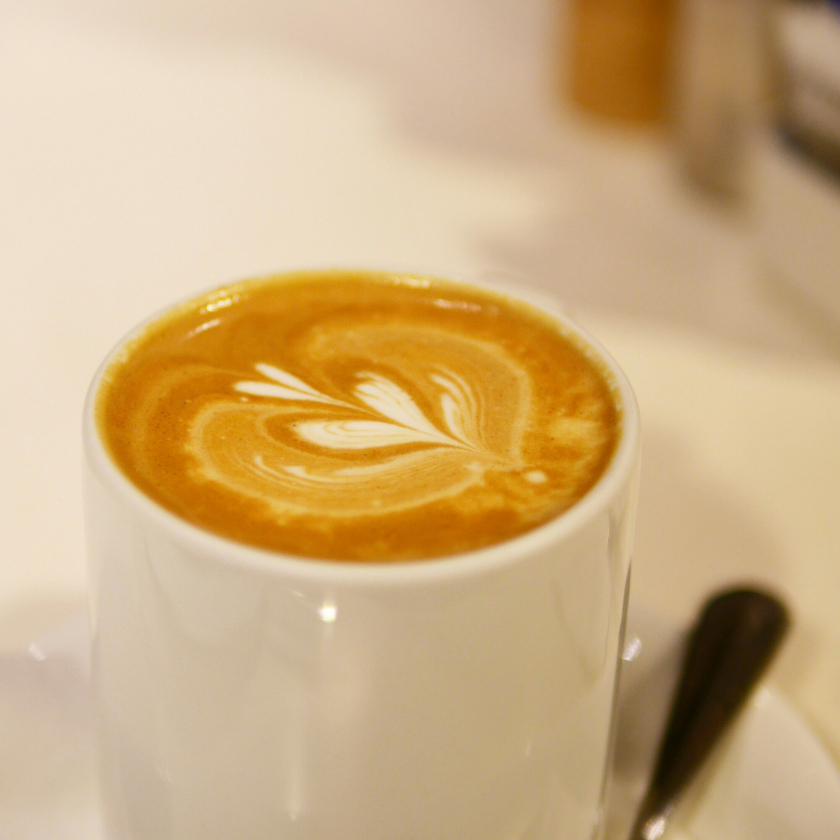 Barista Jam is the perfect place for a good caffeine fix; it saved me from a groggy sleepy Saturday afternoon. The coffee is fuss-free, strong, and they also give you a decent mug of it, at a reasonable price. This place also makes really good lemon tart and will most likely feature in my upcoming updated version of 5 best lemon tarts in Hong Kong (keep an eye out for it!). I've yet to try out their other food items, but will sure be back to do so!
Barista Jam is located on 126-128 Jervois Street, Sheung Wan. My memory tells me it was $36 for this cup of cappuccino!
Do any of these pass the cappuccino challenge? Tell us where you buy the perfect cup.
---
Read more! So you love coffee? Lolleroll has more to say on the subject in this write up on Hong Kong's Top Artisan Coffee Shops. Want a snack to go with your coffee? Why not check out the best Pineapple Buns in Hong Kong. Or if you fancy drinking something a little stronger, visit one of these 5 Bars that Give Old Cocktails a New Twist. Enjoy!
Subscribe to receive our weekly newsletter